News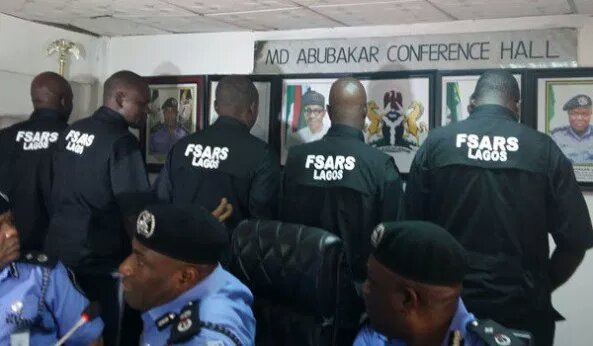 The Inspector-General of Police, Ibrahim Idris, has ordered members of the Special Anti-Robbery Squad (SARS) to wear police uniforms with full identification, pending the launch of new FSARS uniform, NAN reports.
The force spokesman, Acting Deputy Commissioner of Police (DCP) Jimoh Moshood, said in a statement in Abuja on Friday that Mr Idris gave the order at a meeting with critical stakeholders. Mr Moshood said that Mr Idris was represented by the Deputy Inspector-General of police in charge of operations, Habila Joshak.
He said that the meeting was convened to brief the stakeholders on the progress made so far in the overhaul of the SARS now known as Federal SARS. The police boss said that the overhaul of SARS was beyond rhetoric as strategic reforms were being implemented.
He said that the FSARS operatives had been ordered to desist from attending to civil or commercial matters henceforth and focus strictly on armed robbery and kidnapping cases only. According to Mr Moshood, the Commissioner of Police in charge of FSARS, Habiru Gwandu, informed the meeting that a human rights desk had been created in the 36 states of the federation and FCT.

He said that the desks would address cases of infractions against members of the public by FSARS personnel across the nation. Mr Gwandu added that the police had engaged the services of psychologists and counsellors in the ongoing screening of FSARS operatives.
On his part, the DCP in charge of the I-G's X-Squad, Amaechi Elumelu, said in the statement that the screening and mobilisation of FSARS operatives would not be business as usual again.
He said that FSARS operatives would undergo through rigorous orientation including human rights training among other screening processes. Mr Elumelu said that the I-G would soon unveil the Custody Records ManagementSystem.
He explained that this system would contain the records of arrests, detentionsand welfare details of suspects.
The commissioner said that this system would discourage arbitrary arrest of people and ensure that suspects were charged to court within 24 hours, in compliance with the law.
The News Agency of Nigeria (NAN) reports that then Acting President Yemi Osinbajo on August 14, directed the immediate overhaul of the SARS.
Don't forget to comment and share