Sport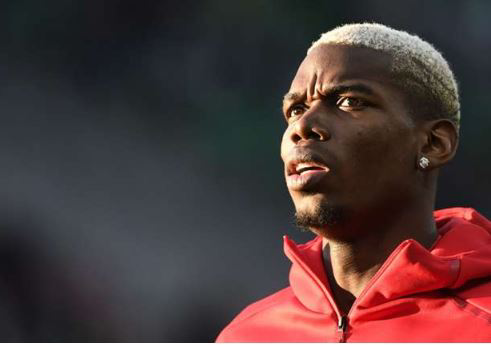 The France World Cup winner returns to Turin amid continued speculation over possibly re-joining the Allianz Stadium club.
Jose Mourinho has told Paul Pogba to focus on fighting for the Manchester United shirt when he makes his emotional return to Juventus on Wednesday evening.
Pogba left United back in 2012 to sign for Juve, before making a shock return to Old Trafford in what was a then-world record £89 million fee in 2016.
And as the France World Cup winner prepares to return to Turin for the first time in Wednesday's Champions League clash, Mourinho has urged him to focus on his United duties, while accepting that, like Cristiano Ronaldo's Old Trafford return, it will be an emotional moment for him.
He told MUTV: "I imagine yes [it will be a big deal for Pogba], in the same way Cristiano was professional – he did his job, fought for his team and gave everything he had to give.
"I can imagine with Paul it's going to be the same – a little bit of emotion now, I think even at the beginning of the match, yes for sure.
"But then, it's football and he's wearing a United shirt with the United crest and he has to fight for [it]."
With group rivals Valencia and Young Boys facing off in the early kick-off, United can afford no further slip-ups in their pursuit of the last-16.
A blunt United attack mustered just two shots on target during their 1-0 defeat to Juve last month, with Mourinho hailing the Bianconeri's defence as "beautiful".
Max Allegri's back-line will again be marshalled by Leonardo Bonucci and Giorgio Chiellini and the Portuguese coach is well aware of the challenge facing his side.
"It's not easy, it's not easy," the ex-Real Madrid boss added. "They have the quality, the know-how, the confidence – they have absolutely everything. I analyse them in many different circumstances. 
"Even with one player less [after Cristiano Ronaldo's red card] against Valencia, they were very, very comfortable defensively. 
"I've coached in Italy [at Inter Milan] and know the strength of the Italian teams and the Italian players in the way they approach matches defensively, so it's not easy. 
"But we have talented players in attack, we have creative players who can give them problems too. 
"I think the basic thing for us is to go from a solid situation where we don't make many mistakes behind because when you make mistakes behind, sometimes you concede goals and other times you lose confidence." 
Don't forget to comment and share