Sport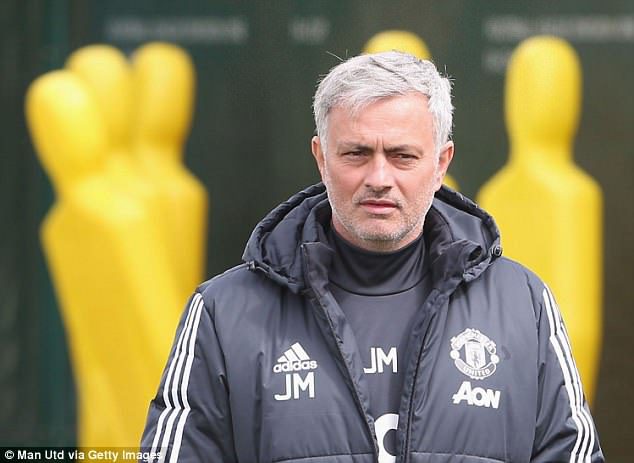 Manchester United manager Jose Mourinho has outlined his own plans for managerial longevity as he prepares to face his old adversary Arsene Wenger in the Arsenal dugout for the last time.
In stark contrast to the gloomy figure he cut earlier in the season, an upbeat Mourinho declared that he was a better manager than ever, wanted to remain in football until his late sixties and predicted he'd stay at Old Trafford longer than anywhere else, even though matching Wenger's 22 years at Arsenal was out of reach.
Incredibly, Mourinho has never spent more than three years in one spell at a club as manager (Chelsea 2004-07) but believes that he will surpass that at United after recently signing a contract extension that will take him to 2020, which would be his fourth year.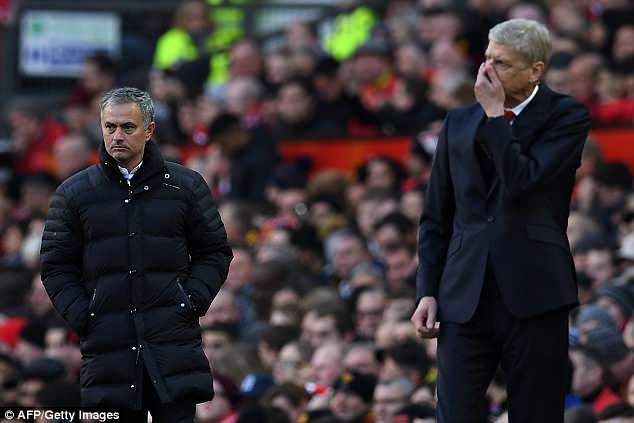 'I think so,' he said. 'At other clubs, I had the feeling of already thinking about "What next?" I had things I really wanted to do. I had to go to Italy for sure. I had to go to Spain for sure.

'At this moment, there isn't anything I have around the corner, waiting because I want to do something different. I don't want to do anything different to what I am doing now.'
Asked if he was a better manager than 10 years ago, Mourinho insisted: 'Yes, in every way. From the motivational point of view, I am the same, nothing has changed. My passion for the job is the same and my sense of responsibility, emotional control is better. Obviously I am much more mature.
'At every level, training, matches, relations with players, it feels like everything is deja vu. It is a job where the more experience you have, the better you are. You just have to keep this motivational level.
'Mr [Jupp] Heynckes [at Bayern Munich] was retired and playing with his grandchildren, and suddenly he comes back to football and he is even better than before. It's one example.'
Mourinho, 55, is 13 years Wenger's junior. Earlier in his career, he hinted at getting out of the managerial rat race before he reached pensionable age, but seems to have changed his tune.
Could he go on for as long as Wenger? 'For sure,' said Mourinho. 'But I will have to change clubs at some stage because you don't allow me to stay here!
'I would see myself 22 years at a club [as Wenger has done] but it's not allowed any more. The new concept of media, social media, the pundit industry, I think it is too much pressure, not just for the manager but also the club.
'It's impossible to resist a long time without any kind of success. To stay a manager, to have four or five years to try to get a trophy and improve the team, I don't think you have that any more. But until a manager decides it is enough, I think you get better.'
Mourinho doesn't believe it's the end of Wenger in football. But away from the personal rivalry – Mourinho followed Wenger's 'Invincibles' by winning the title with Chelsea in 2005 and 2006 – Sunday's game is important for United as they look to confirm second place in the Premier League and maintain momentum ahead of the FA Cup final against the Blues on May 19.
Don't forget to like, comment and share