Football Highlights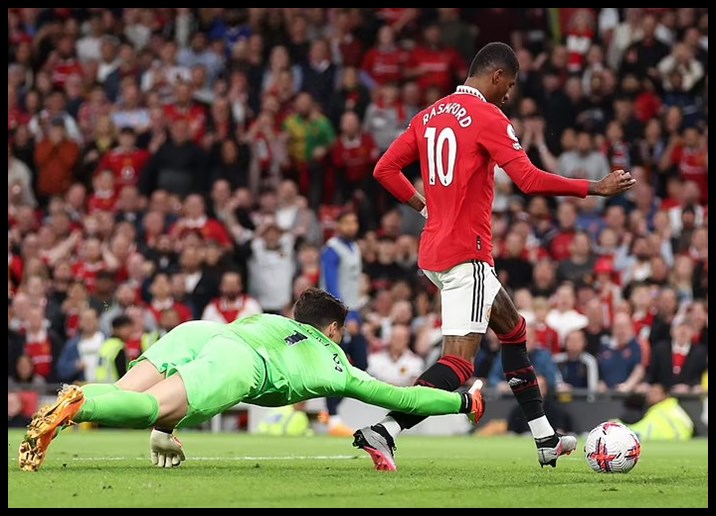 Download EPL Video Highlights: Manchester United vs Chelsea 4-1 #MUNCHE. 
Manchester United vs Chelsea 4-1 Highlights Download: English Premier League (EPL) – May 25th, 2023. 
#MUNCHE #CHEMUN #EPL #MUFC #CFC #ManchesterUnited #ManUnited #PremierLeague. 

Manchester United vs Chelsea's match started with full attacking forces.
Chelsea are heading for their worst Premier League defeat of the season.
The Blues conceded four goals against Brighton in a 4-1 thrashing under Graham Potter, this is set to top that.
There was more handbags soon after United's fourth as De Gea crashed into Pulisic and there is some pushing and shoving.
Meanwhile, Loftus-Cheek, Ziyech and David Fofana are all on.
The sooner the final whistle goes the better for these two teams. But, as it stands… United are just two minutes away from officially securing Champions League football next season.
Chelsea are all over the place from a goal-kick and Fofana gives the ball away under no pressure at all.
Rashford picks it up and skips past Kepa to make it four.
Chelsea look like they want this game to be over. I don't blame them. Their fans are dead silent, their manager looks furious and Manchester United just keep coming!
Now what's happened here? There are some handbags after the goal, with Enzo Fernandez getting himself involved in an argument with Malacia.
Both players are booked.
Without stating the obvious… it's not been the best of evenings for Chelsea. But, credit to Hall. I think he's preformed pretty well despite having next to no help from those around him.
Chelsea are still trying – Gallagher tries to work a yard in the box but is halted by the imperious Casemiro. There's a half-shout for a penalty but Gallagher slipped.
Chelsea fans are now singing: "You're nothing special, we lose every week."
Man United are absolutely flying at the moment. Rashford picked the ball up on the left-hand-side, drove forwards before slipping it to Garnacho at the top of the box.
He connects beautifully with it but he couldn't quite keep it down. As a result, it bounces off the cross bar!
OR WATCH FOOTBALL VIDEO BELOW

Check out the latest Manchester United highlights and goals here
Check out the latest Chelsea highlights and goals here
Don't forget to comment and share