Sport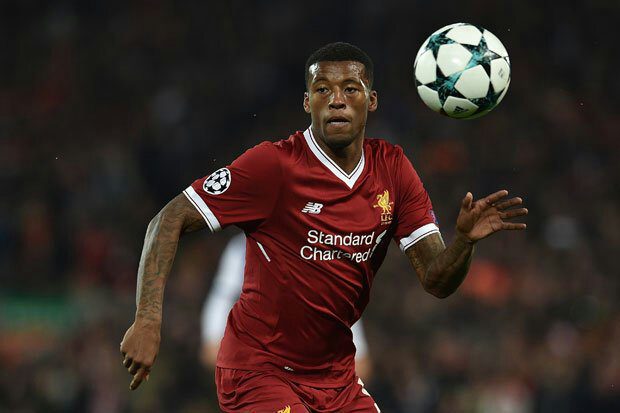 Liverpool star Georginio Wijnaldum as revealed Real Madrid coach Zinedine Zidane as his hero growing up, according to report.
The Liverpool midfielder will face Zidane's team in the Champions League final in Kiev and that will see him play against his childhood hero's team for his first Champions League title.
"When I was young, Zidane was my idol because of how he played and he made everything look so easy," Wijnaldum said.
"I liked him a lot as a player, but I don't know if I'll tell him that when I see him!
"You don't need anything to motivate you before a Champions League final."
Klopp names Liverpool squad for UCL final against Real
The Dutchman is glad to help Liverpool play against Real Madrid after a decade without vying for the Champions League title.
"When I came here, I knew that they had won many titles although it hasn't quite been that way in recent years," he added.
"My dream was to be able to play in matches like the one we will take part in on Saturday.
"But then you look at legends like Kenny Dalglish and I don't think that winning a Champions League would put us on the same level as him.
"We have to win a lot of games and trophies to become legends, but obviously it is important to have players who have won this tournament."
Wijnaldum could come up against two of Europe's best midfielders in the form of Toni Kroos and Luka Modric, but he isn't concerned whatsoever by what Los Blancos do.
"For me, I'm focused on what ourselves and we aren't going to change our style to deal with them," he continued.
"It depends on how the game goes, but our idea isn't about stopping them and we want to play our game." He told Marca.
Don't forget to like, comment and share