Sport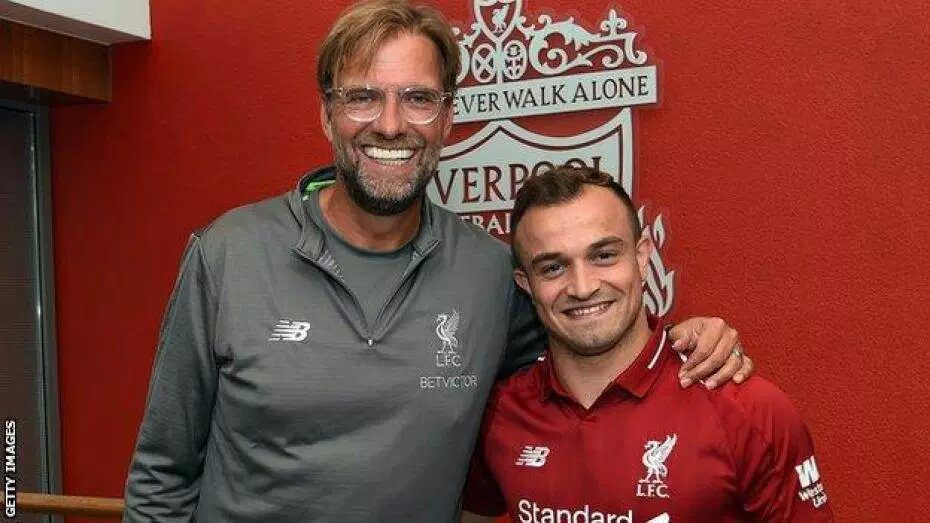 Liverpool have signed Switzerland forward Xherdan Shaqiri from Stoke City on a five-year deal, after triggering his £13m release clause.
The 26-year-old was Stoke's top scorer last season with eight goals as they were relegated from the Premier League.
He joined the Potters from Inter Milan in August 2015 for a club
record fee of £12m.
Shaqiri scored against Serbia at the World Cup as Switzerland reached the last 16, where they lost to Sweden.
In June, he was reported as saying he wanted to leave Stoke and sign for a Premier League club.
Liverpool have already strengthened their squad this summer with the £39m signing of Monaco midfielder Fabinho, and the arrival of Naby Keita from RB Leipzig.
Shaqiri, who will wear the number 23 shirt, was linked with a move to Anfield in 2014 but Bayern Munich reportedly blocked the transfer.
"As a player you always want to be on the biggest stage in
football," he said.
"A few years ago I wanted to come too but it didn't happen. I'm really happy that now I'm finally here. I want to improve myself too, I want to be with the best and I want to win titles.
"It's a huge club with big history, big players and a fantastic coach. So I'm really glad and happy to be here."
Shaqiri won the Champions League with Bayern in 2013, and Liverpool boss Jurgen Klopp said: "I think the English phrase to explain the decision to sign Xherdan is a 'no-brainer'.
"I know him well from his time in Switzerland and especially
Germany – I have been a long-time admirer. But the added bonus
now is that he knows the Premier League and what it takes to perform in this uniquely intense environment.
"He has speed and ability, has the right amount of arrogance on
the football pitch, real bravery to want the ball and influence
things.
"He is someone who makes a big difference to the squad and
team, because he can fit in so many positions in our system."

Don't forget to comment and share