News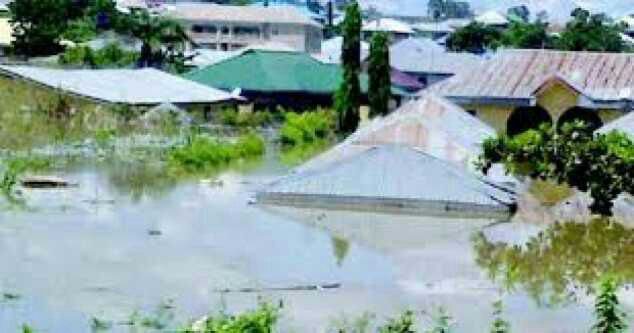 President Muhammadu Buhari has directed the National emergency Management Agency, NEMA, to quickly intervene in bringing reliefs to victims of a ravaging flood disaster which hit the border town of Jibia town in Katsina state last Sunday which has so far claimed 44 lives with 500 houses destroyed and virtually hundreds of cattle and domestic animals drowned.
The Governor of Katsina State Aminu Bello Masari, who made the above disclosure on Monday evening while addressing newsmen at Government House Katsina, said he called the President who presently is on official visit to the Netherlands, and acquainted him with the development, adding that the President has directed relevant agencies of Government including NEMA, to quickly moving in to assist the flood victims.
Governor Masari who was visibly shocked by the extent of damages done by the flood after a two and half hour rainfallin Jibia town on Sunday night said already the state government has temporarily resettled the victims at a nearby Primary School, and provided them with immediate reliefs adding that NEMA is also sending 13 trucks of relief material to the town todayHe said ''I went there myself to see things for myself; I have never seen such a natural disaster as big as what happened in Jibia town.
Occupants couldn't salvage anything; the flood is over 10ft deep, there was drainage but because of the heavy down pour, the drainages that would have emptied themselves into the main river were beaten backby the river, 20 people were still unaccounted including a two day old bride

Don't forget to comment and share