Sport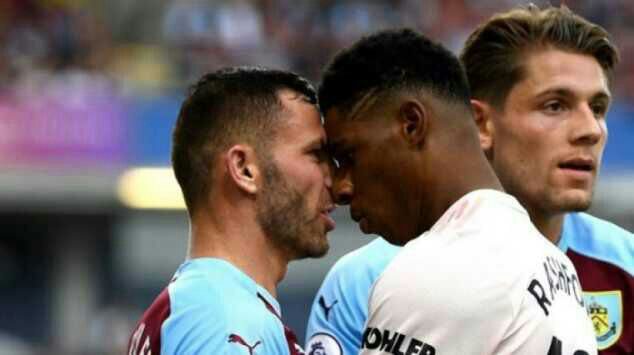 Rashford apologised to his Manchester United team-mates on Sunday night, after he was sent off for the firsttime in his career in the 2-0 win at Burnley.
Manager Jose Mourinho said that Rashford was a "naive boy", for reacting angrily to a challenge from Phil Bardsley and thrusting his forehead into the former United defender's face.
The incident sparked an ugly melee, before referee Jon Moss booked Bardsley and showed Rashford a straight red card, just 10 minutes after coming onas a substitute."Emotions got the better of me. I shouldn't have reacted like that. Sorry to everyone at the club and all the fans," Rashford tweeted.
The 20-year-old England international now faces an automatic three-match ban for violent conduct, but Mourinho claimed that Bardsley's clever handling of the situation also played a part.

Don't forget to comment and share