News
Nigerians have taken the End SARS protest to another dimension and this new style has started affecting President Muhammadu Buhari's Twitter account. 
The #EndSARS protest is meant to force the Federal government to end the FSARS unit of the Nigerian Police Force due to ongoing brutality, illegal searching and killing of Nigerians by SARS officers.
The Protests has taken turns in different states like Edo, Delta, Lagos, Oyo, Osun, Ogun the federal capital (Abuja) and other affected states. Nigerians in diaspora and foreigners have also made their voices heard by protesting that the FSARS unit should be scraped off.

Upon all the protest by Nigerians and foreigners, the federal government have decided to restructure the FSARS unit which has made Nigerians follow a new strategy by unfollowing the twitter page of President Buhari and his vice, Prof Yemi Osinbajo.
The former Presidential Media Aide and Social Media Commentator, Reno Omokri is behind this. He made known the decline in the President's followers in his tweet on social media.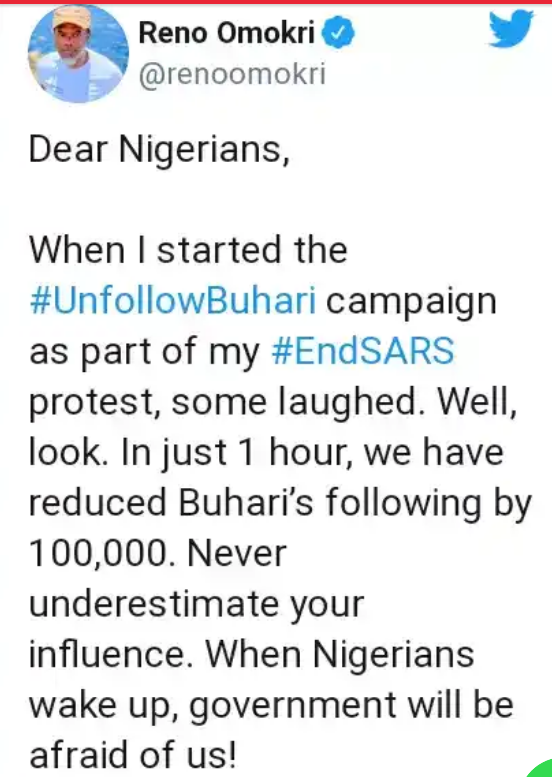 See the proof below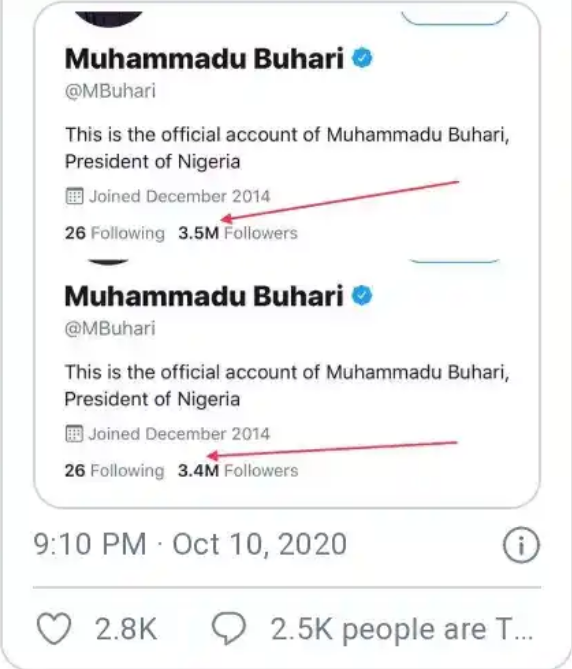 ALSO SEE:
What do you think about this and don't forget to comment and share