Sport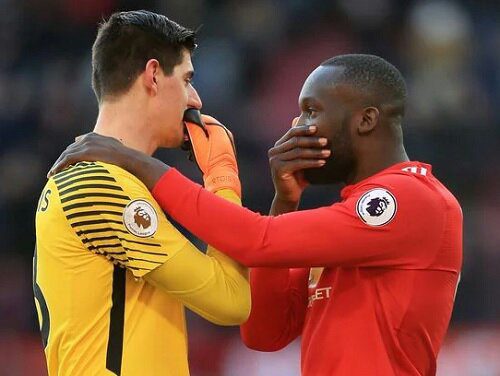 Chelsea goalkeeper, Thibaut Courtois has fired a warning at Manchester United striker, Romelu Lukaku ahead of the FA Cup final.
Courtois is set to replace Cup keeper, Willy Caballero for Saturday's showdown against United at Wembley Stadium in London.
Lukaku and Courtois are Belgium teammates and also former Blues pals.
Courtois said: "Romelu has no more secrets for me, everyone knows him.
"He is powerful, fast, has a good shot, is good with the head and I know his qualities and faults – to know where he is going to shoot. He is important for Manchester so hopefully we can keep him out of the match."
Recall that Chelsea were 1-0 winners at Stamford Bridge against United in the Premier League last November. But they were beaten 2-1 by their former boss Jose Mourinho in February at Old Trafford.
Don't forget to comment and share