Sport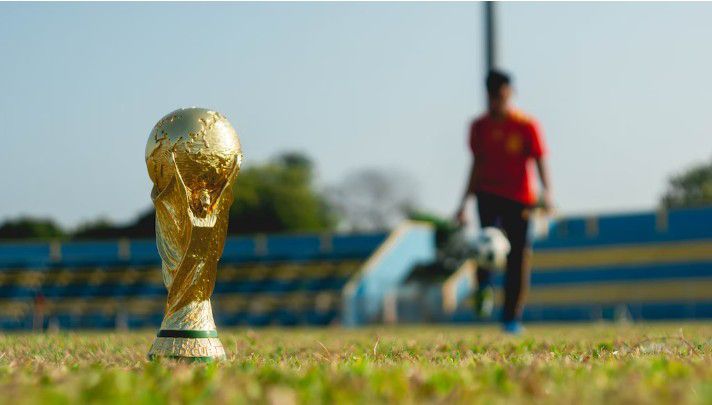 The 2022 Qatar World Cup has officially kicked off. As the 32 teams begin their group stage campaigns, we will see the tournament begin to take shape as nations jostle for positions within their respective tables.
There are some truly formidable teams at this year's tournament, with some of the greatest talents the sport has ever seen. However, anything can happen in football, as we have seen time and time again in tournaments of the past. Could the Netherlands be a dark horse this year and surprise us all? Let's find out.
The Team
The Netherlands are perennial World Cup underachievers. Despite fielding teams packed with stars over the course of their 11 appearances, they have yet to lift the trophy. They came close, reaching the final in 1974, 1978, and 2010, where they lost out to West Germany, Argentina, and Spain respectively.
Their best international result came in 1988 when they beat the Soviet Union to become European champions, but football's biggest prize continues to elude them.

The Dutch are rarely short of talent and this year is no different. Manager Louis Van Gaal was brought in after what has been a bleak few years, with the Netherlands failing to qualify for Euro 2016 and World Cup 2018, and he has put together a squad that he believes will put the Oranje back where they belong.
Defensive options are extensive, with Virgil Van Dijk, Matthijs de Ligt, and Daley Blind available for selection. However, the goalkeeper position does pose an issue, with first choice Tim Krul dropped for failing to attend training and experienced Jasper Cillissen controversially left out of the squad.
The midfield isn't short on talent, with Barcelona's Frenkie De Jong and PSV's Xavi Simons. Similarly, the forward line looks impressive, with Barcelona's Memphis Depay and PSV's Cody Gakpo expected to shine.
Who Are The Favourites?
Brazil and Argentina are currently tipped as the tournament favourites, with France, Spain, and Germany not far behind, according to betting platforms like 10bet live in South Africa.
Most bookies and casinos do not have the Netherlands within the top six favourites, but they do sit just outside it, with greater odds than Belgium, Croatia, and even Portugal. This will work to encourage Dutch fans, but they've still got some very tough teams ahead of them.
Who's In Their Group?
The group stage of a World Cup is crucial. Not only is success required to progress in the tournament, but performances will dictate who a team will face in the knockout rounds.
On paper, the Netherlands' group looks to be a relatively easy one; they share it with hosts Qatar, Senegal, and Ecuador. They have already dealt with Senegal, securing a late 2 – 0 victory with goals from Gakpo and Davy Klaassen.
Now their attention will turn to their other opponents. Qatar shouldn't prove too difficult and while Ecuador could be more of a test, the Oranje should have more than enough to overcome them.
The Knockout Rounds
The Netherlands are big favourites to top group A. Should this happen, they would go on to face the runners up of group B in the round of 16, which would likely be the USA or England. If they progressed from here, they would potentially face Argentina or Denmark in the quarter finals, and then in the semi finals they could be up against Brazil before facing France or Germany in the final.
So, not exactly an easy path. The Netherlands will arguably face their toughest opponents in the quarter finals and semi finals. Brazil are a force to be reckoned with, they count stars like Neymar and Vinicius Junior among their ranks, and are strongly tipped to go on and ultimately lift the trophy.
Argentina can't be overlooked either, this could be Lionel Messi's last chance to secure the prize that has so often escaped him and truly cement his place as the greatest footballer of all time.
However, this is football, surprises can and do happen. There's nothing to say there won't be a shock early exit for one of these big contenders, which could work to make the Netherlands' path to the final much easier.
Conclusion
Few World Cups have had such a wealth of talent. We're living in a golden generation, with obvious legends like Messi and Ronaldo as well as numerous other incredible footballing talents.
It's going to be tough for any team, international tournaments always are. One thing is for sure, though, the Dutch are definitely worth keeping an eye on.