Sport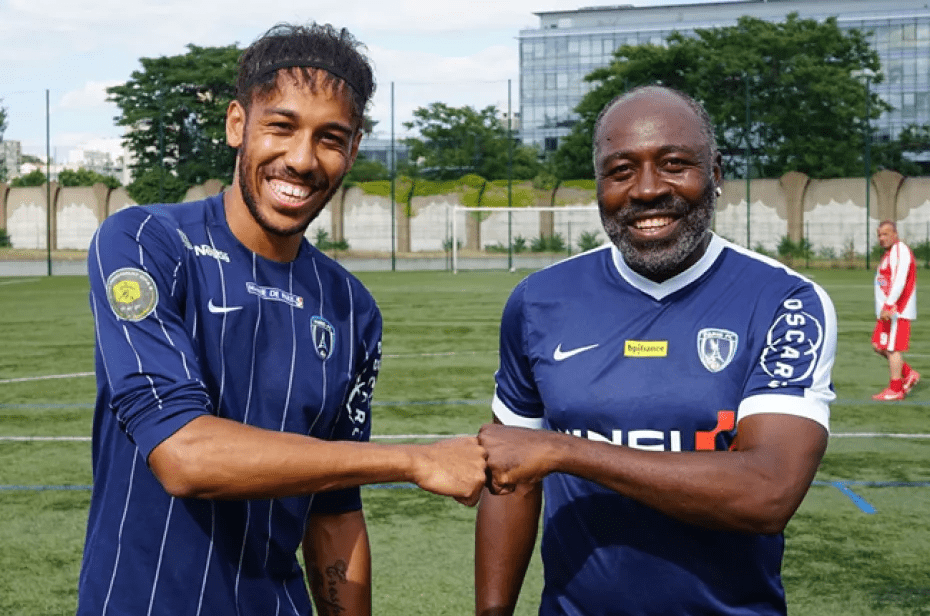 The father of Arsenal striker, Pierre-Emerick has been announced as one of two joint-head
coaches of The Panthers Aubameyang is set to work under his father, Francois at the national team outfit, following the latter's appointment as one of two joint-head coaches on Thursday. 53-year-old Aubameyang Snr, together with former Panthers' striker Daniel Cousin, is set to lead the central African side after the departure of Spanish coach Jose Antonio Camacho.
Francols Amegasse, who like Aubameyang Snr and Cousin once captained the Panthers, has been named the new general manager of the team.
"Given the urgency and the current situation, it was decided to constitute around the Panthers of Gabon a group of coaches with a very good knowledge of Gabonese football and its environment," the Gabon Football Federation, Fegafoot announced.
"Therefore, we have as national coaches Pierre François Aubameyang and Daniel Cousin, while Francois Amegasse will act as General Manager.

"These three former captains of the national football team deserve, with their strong knowledge on the field and experience of top level competitions, to transmit their experience and tactical abilities to
the team.
"The staff, as formed, have as their primary mission to qualify Gabon's Panthers for the next Africa Cup of Nations in Cameroon."
Gabon, currently sit third in Group C of the qualifiers, five and three points adrift of first and second-placed Mali and Burundi respectively. South Sudan is bottom of the group.
The Panthers, who were held to a 1-1 home draw by Burundi earlier this month, next face the Bright Stars in a double-header in October.
Former Toulouse attacker Aubameyang Snr, whose 29-year-old son Pierre-Emerick currently captains Gabon, skippered the Panthers at their Afcon debut in 1994.
Don't forget to comment and share