News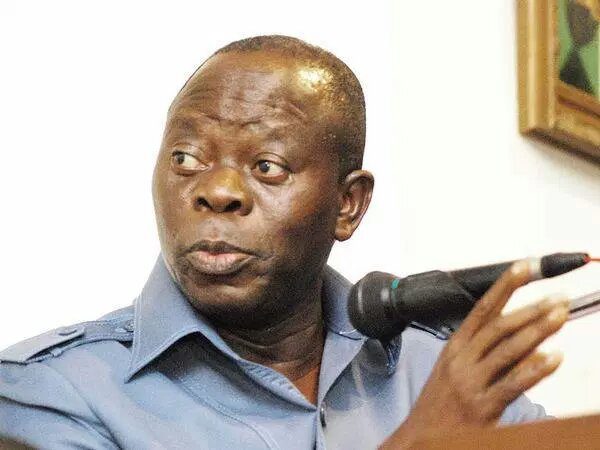 Some governors on the platform of the All Progressives Congress (APC) are reportedly calling for the removal of the chairman of the party, Adams Oshiomhole.
The Cable reports that a minister who spoke on the condition of anonymity on Wednesday, October 9, said they were not comfortable with his style of leadership.
The minister reportedly claimed the governors did not financially contribute to the party's convention and were monitoring how money gotten from sale of nomination forms are being spent.
He said: "Some of the governors who are displeased with the leadership style of Oshiomhole have told President Muhammadu Buhari that Oshiomhole must give way if the Party is to record victory in the 2019 general election.
"They are insisting that Oshiomhole must go because they can't work with him for the election next year. They refused to contribute to the APC convention and asked the party chairman to use the N10 billion he collected from the sale of nomination forms. They are also monitoring how he is spending it."

The minister hinted some of the governors met the president to strategise Oshiomhole's removal.
Don't forget to comment and share