Sport
How to Take Advantage of World Cup Football Betting Promotions | By a BetZillion Expert Tim Harrison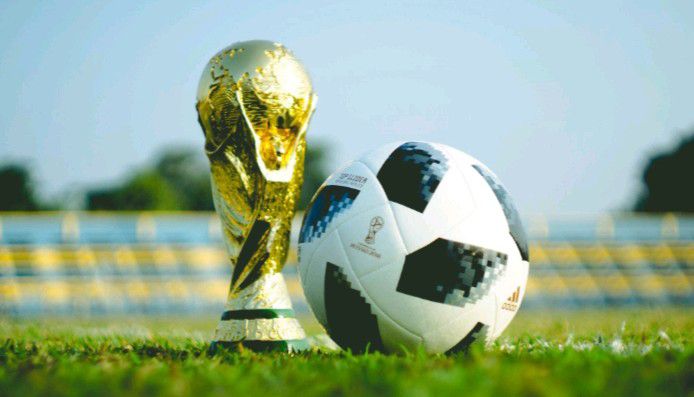 These past few days have seen countries participating in the 2022 FIFA World Cup announce their squads as the event draws closer. The buzz around this prestigious tournament is intriguing, with players and fans gearing up to witness an exciting few weeks of football.
Bookmakers are also not left out, offering various betting options for punters to jump on. One thing you will notice, primarily for top-rated bookmakers, is that they provide football betting promotions for members of their site.
So, if you intend to wager on the FIFA World Cup, it is recommended to wager with bookmakers that offer promotions on the World Cup, which will begin on November 20, 2022.

Wiseloaded spoke with Tim Harrison, a betting expert from BetZillion, on how to take advantage of World cup betting football promos provided by bookies.
What Are Football Betting Promotions?
Betting promotions generally are one of the recent innovations by online bookmakers, an idea that wasn't available during the betting shops era. These are rewards offered to new members for signing up with a bookmaker and bonuses existing customers get for sticking to a particular bookie.
In that case, football betting promotions are incentives bettors get for placing bets on footballing events on a betting site.
Football betting promotions come in different forms, such as:
free bets,
sign-up bonuses,
raffle draws,
enhanced odds,
etc.
In addition, bookmakers or their affiliate websites usually provide promotion codes that allow bettors to unlock the promotions available on a betting. On the other hand, you might not require a promo code for some betting sites.
Another vital piece of information that bettors need is that these promotions come with guidelines or requirements that you must follow to claim these promotions.
Types of Football Betting Promotions
As stated earlier, while bookmakers will offer different World Cup promotions, these promotions vary. Here is the breakdown of a few football betting promotions for bettors to understand the rewards that await them as the World Cup begins in a few days.
1. Free Bets
From the name, you can know what this football betting promotion entails. With free bets, you can wager on matches in the FIFA World Cup without paying any money.
Once the bookmaker allocates you a particular amount in free bets, for instance, €50, you can use this amount to place bets. But, in this case, the bookmaker pays for this instead of using your money.
However, free bets usually come with a requirement that you must follow strictly. Adherence to these requirements might lead to bettors missing out on free bets.
2. Enhanced Odds
Enhanced odds promotions target particular games in the World Cup. Here, the bookmaker will increase the odds for fun rather than the usual odds you would generally get.
Participating in the enhanced odds promotions will give you a good value for your stake amount, as the return, you'll get will be more than usual. However, you must understand the conditions attached to this promotion. For instance, the bookmaker might provide enhanced odds only to new users.
There might also be no restrictions for using enhanced odds depending on the conditions set by the bookmaker.
3. Sign up Offers
Many betting activities usually happen during the World Cup, with new bettors wanting to experience wagering on the tournament. Bookmakers use the opportunity to gain more members to their website by offering a sign-up offer like a first deposit bonus, no deposit bonus etc.
A first-deposit bonus requires you to deposit a minimum deposit amount to claim the offer, while a no-deposit bonus means you don't need to fund your betting account to get this offer.
However, bettors need to understand that sign-up offers are open to more than the first deposit bonus or the no-deposit bonus. Bookmakers come up with various sign-up offers which are strictly for newbies as soon as they join the betting sites.
4. Raffle Draws
During the FIFA World Cup, we expect some bookies to come up with raffle draws. The bookmakers allow bettors to participate in the raffle draws to win various prizes, which can come in the form of a car, trips, cash prizes and so on.
Like other football betting promotions, certain conditions usually apply to participate in raffle draws. Bettors should expect a variety of exciting betting promotions, including raffles and draws, on top-rated World Cup betting sites before and during the competition.
How to Benefit from World Cup Football Betting Promotions
Bookmakers are preparing to dish out for the World Cup if you're wondering how to take advantage of the various promotions. For instance, the 2018 World Cup final between France and Croatia drew a lot of betting markets. This guide will show you.

Bettors should expect a lot of bookmakers to provide World cup games and betting markets at the start of the tournament.
You will be doing yourself a lot of good by looking for betting sites that provide the kind of promotions you want. It could be a free bet bookie, a raffle draw bookie or a bookmaker that offers extensive betting markets for the World Cup.
Also, you must discover if the promotion you intend to opt-in for requires a promo code. These promo codes usually contain letters and numbers that members can enter during or after registration.
Conclusively, you need to understand the wagering requirements of these promotions. Some conditions can be tedious, while others can be easy. Knowing this information is in your best interest before participating in this promotion.
Conclusion
Although bookmakers allow one user per account on a betting site, bettors can join different bookmakers to own several betting accounts. This way, you can take advantage of the various World Cup football betting promotions these other bookies offer.
So, you should be included in this edition of the World Cup and utilise the football betting promotions offered to increase your earnings as a fan and bettor.