Celebrity Gist

The Johnson: Osita Iheme Open Up On Why He Left 'The Johnsons' TV Series For Aki
Nollywood actor, Osita Iheme in a recent interview explained why he pulled out of popular TV series, The Johnsons.
The Johnsons, The M-Net/Africa Magic TV series debuted in 2013 with Osita Iheme and his popular on-screen twin, Chinedu Ikedieze featuring but Osita left and has explained why in a recent interview with Daily Advent.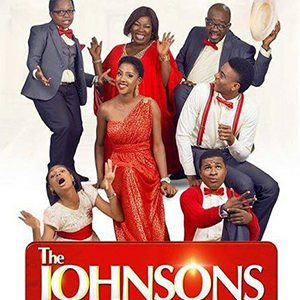 Cast of the present The Johnsons TV show
You started off with your colleague Aki (Chinedu Ikedieze) in 'the Johnsons' but you dropped off at some point. What happened?

"I didn't continue because their schedule didn't go well with mine. They were always packing together so I couldn't cope, said the actor."
While Osita is no more in The Johnson's series he revealed that he is on another comedy soap opera titled 'Professor Johnbull' which features Kanayo O Kanayo, Mercy Johnson, among others.
Osita also has a message for his fans.
My message to them is to still believe. I love them all for keeping it real for all these years and believing, loving in me. I still want them to know that something fresh is coming. They should go to my Youtube page and watch my series, 'Professor Johnbull' and other movies that are coming out. The latest ones, The Billionaires, Paul and Banabas are also there. I promise them to keep the flag flying.
Don't forget to comment and share