Celebrity Gist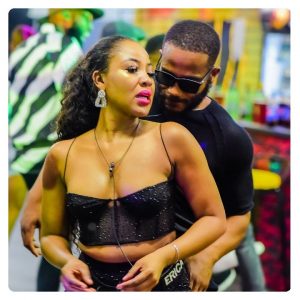 BBNaija lockdown housemate, Kiddwaya has revealed why he can't date or marry Erica to fellow housemates, Prince and TrikkyTee.
Big Brother Naija loverbirds housemates of lockdown edition, Kiddwaya and Erica who have been dishing out intriguing content for the overwhelming viewers.
The relationship between these two lovebirds have experienced up and down in their love story and viewers are craving for more sustaining relationship between them.
It happened after the Truth and Dare game on Saturday midnight when Erica asked Kidd for more in the relationship other than kisses and the romantic talks. Meanwhile, Kidd Waya refused to answer that. This made Erica sad and pushed Kiddwaya away while she cried in front of Prince and Trikkytee.
However, after petting her and calming her down, Prince and Trikkytee approached Kidd and enquired why he can't date or settle for Erica despite all the good times they have had together.

CHECK THIS: Terry Waya Reveals Why He Allowed His Son, Kidd Waya To Go For BBNaija Show
Kiddwaya said he can't date Erica because he loves Erica but he doesn't want her to get hurt, because she can't handle someone like him. He lacks emotions and affection, he was brought up a certain way different from Erica. 
He went further to say he has told Erica that they should be friends but obviously, Erica wants something more than that.
While speaking on the dilemma, Trikkytee said it's obvious that Erica is deeply emotional while Kiddwaya on the other hand is not emotional about their entanglement and this is why they keep having issues.
Prince on the other hand said things could work out between them if they can have a common ground and compromise.
Share your thoughts about this below and don't forget to share on social media platforms