News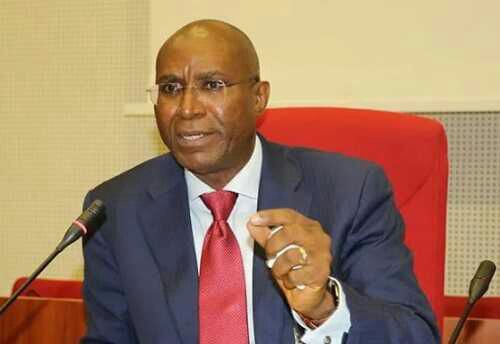 The federal lawmaker representing Delta central senatorial district, Ovie Omo-Agege, says the ruling party, APC senators are waiting for the slightest opportunity to impeach Senate President, Bukola Saraki.
Senator Omo-AgegeSenator Ovie Omo-Agege, who recently defected to the All Progressive Congress (APC) from the Labour Party (LP), said yesterday that APC senators would take the first opportunity open to them to remove Saraki as Senate President.
After 75-days, members of the National Assembly, will resume today from their annual recess, as plots to remove Senate President, Bukola Saraki, and Yakubu Dogara, the speakerof the House of Representatives, thickens.
"Our demand has not changed, in fact, that demand has been accentuated by the directive of the APC national leadership, "Omo-Agege representing Delta Central Senatorial District told News Agency of Nigeria (NAN). "We have all been enjoined as APC senators at a slightest opportunity to remove Saraki and once we are provided with that slightest opportunity, we will remove him and he knows that," he said.

According to him, the moment Saraki left the APC to join the minority PDP, he lost the right, legal and moral, to occupythe office of the Senate President. "Absolutely, he knows he cannot be; we are not shying away from that.
Our position has always been consistent. This is not new, neither is it news. We have made that clear, very clearly in the past."On whether the members, who were aggrieved by the outcome of the primaries at various states might affect their plan, the senator said: "Well, that is something that we will need to address when we return on Tuesday.
"We will take an audit of where we are interms of the numbers, in terms of those who are happy and those who are not happy."
Don't forget to comment and share