Sport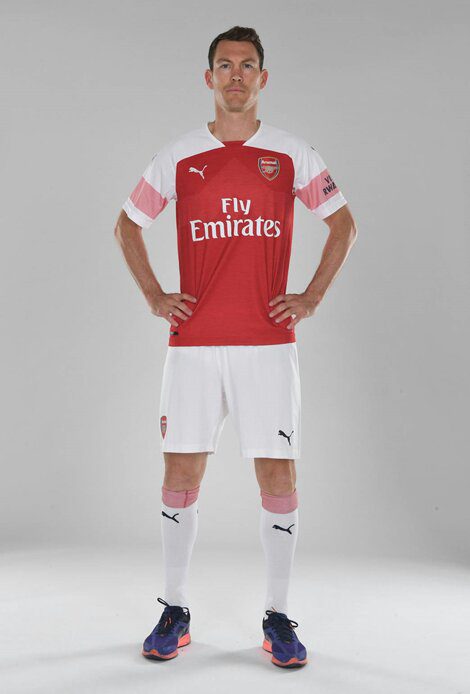 Swiss international defender, Stephan Lichtsteiner has signed for
Premier League giants, Arsenal FC from Juventus. He signed as a free
agent from the Serie A club, where he won the title in each of his seven
seasons.
A hugely-experienced right-sided defender, Stephan made over 250
appearances for Juventus and is the fourth-most capped player in
Switzerland history with 99 appearances for his country. He has also
been the Swiss captain since 2016.
Arsenal coach, Unai Emery spoke on his latest signing and said:
"Stephan brings huge experience and leadership to our squad. He's a
player with great quality with a very positive and determined attitude.
Stephan will improve us on and off the pitch."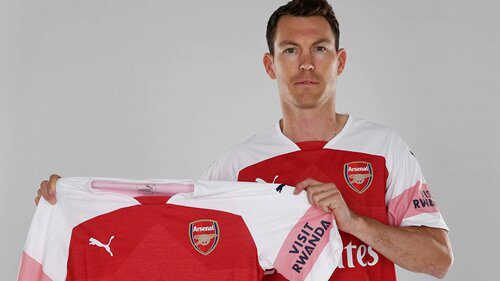 Stephan, who will wear the No 12 shirt and have his surname on his
shirt, has spoken to Arsenal Media about his move, saying that he want
to make big things happen with the club.
Here are excerpts from his first interview as published by
Arsenalfc.com ;
Stephan, welcome to Arsenal. How does it feel to have joined the club?
It's a great moment. It's great for me after Juventus to come to Arsenal
and have this big challenge to make big things [happen] with this big
club.
What is it about Arsenal that attracted you, that made you want to move
to London, to Arsenal and the Premier League?
There is a project. There is a project to come back into the Champions
League. I think it's hard to see a club like Arsenal not playing in the
Champions League. If you see the players, if you see the club, the
stadium… it's the project, the big opportunity to get back to the highest
level.
What are your memories of Arsenal over the years?
I've never played against Arsenal, but of course there was the big era of
Wenger. He won a lot of titles with Arsenal and [made them] a big
team. Now it's a new moment. Wenger went and now everything is a
bit new, so it's a big challenge.
We have a new head coach, Unai Emery, so what do you know about
him? It's a new chapter for the club and a very interesting time for you
to be joining…
He's a very good coach who's won a lot of titles, especially the Europa
League that we play in this year. He's a coach who knows what he
wants and a coach who also progresses the players, and also old
players like me. You never stop learning and this is very important. I'm
really positive that we will do great things.
How would you describe your playing style?
My playing style? I'm a right back who likes to attack but I also know
when it's time to attack and when you need to stay behind. I have to
put a balance between defence and attack.
At Juventus you won seven successive Serie A titles. How important is
it to have someone of your experience in the dressing room, to guide
some of the younger players?
I hope I can bring a lot of that mentality. It's a little bit of the same
project that I did seven years ago with Juventus. Juventus also, for two
times, didn't qualify for the Champions League. I hope I can bring a lot
of experience, a lot of mentality and together, with my team, come back
to the highest level of the Champions League.
You're also the Swiss captain. You're obviously seen as a leader in the
dressing room. How important is it for you to be a voice, to help guide
those younger players?
At the end it's not too important to speak too much. The important
thing is what you do on the pitch, that you are an example for the
young players, for the old players, that everybody knows that this guy
will help us. Like me also, I need to know that everybody helps me.
This is the team spirit that we need to have, to have the confidence to
give each other to help us.
Don't forget to comment and share