Sport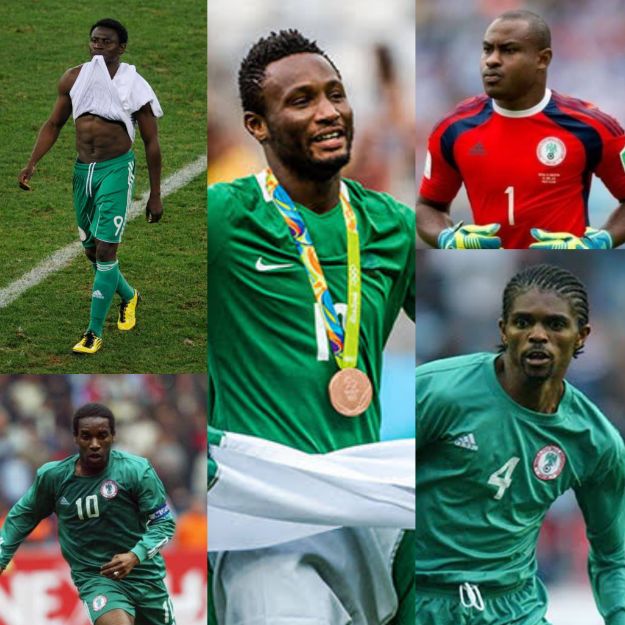 In the panorama of international football, Nigeria has produced some of the most iconic figures in the game. These stars have illuminated the world stage with their extraordinary performances, raising the image of Nigerian football to stratospheric levels.
The interest in football in Nigeria has led to the growth of online betting platforms, with many operators offering excellent solutions to attract football fans and bettors: for example, the 1xBet promo code for Nigeria is SPORTMAX, which allows for great advantages.
Now, let's immerse ourselves in the world of these football lions, exploring the careers of some of the most famous Nigerian players.
Jay-Jay Okocha
There are many important figures in Nigerian football and one of the leaders is undoubtedly Augustine Azuka "Jay-Jay" Okocha. Known for his technical skills, audacious dribbling, and spectacular goals, Okocha had an extraordinary career at both the club and national level. He spent most of his career in Europe, playing for clubs such as Eintracht Frankfurt, Fenerbahçe, Paris Saint-Germain, and Bolton Wanderers.
Specifically with the Parisian team, he managed to make a name for himself, showing everyone his incredible potential. With the Nigerian national team, Okocha participated in three FIFA World Cups and won the Africa Cup in 1994, in addition to a French Super Cup and an Intertoto with PSG.

Nwankwo Kanu
Another iconic name that emerges from Nigerian football is Nwankwo Kanu. Known for his great stature, technical skill, and ability to score goals, Kanu had a successful club career in Europe, playing for Ajax, Inter Milan, and Arsenal. With the Nerazzurri, however, a sad period, as he underwent heart surgery for a congenital dysfunction. He was a key element of the Arsenal team that won the Premier League and FA Cup double in 2002.
Internationally, Kanu won an Olympic gold medal with Nigeria in 1996 and participated in three FIFA World Cups. Although not a prolific bomber, Kanu has always demonstrated his value, managing to be decisive on the field.
Vincent Enyeama
Goalkeeper Vincent Enyeama deserves a prominent place among the icons of Nigerian football, especially for his record of national appearances, 101 in total. Considered one of the best African goalkeepers of all time, Enyeama had a successful club career in Israel and France, particularly with Lille. He received international recognition for his performances with the Nigerian national team, participating in three FIFA World Cups and reaching the quarter-finals of the Africa Cup on three occasions. Along with Marco Amelia, Andrés Palop, Peter Schmeichel, Gilbert Bodart, and Jury Žaŭnoŭ, he is part of the small circle of goalkeepers who have managed to score a goal in action in the UEFA Cup/UEFA Europa League.
John Obi Mikel
John Obi Mikel is probably one of the most famous, having played for a long time in the Premier League with Chelsea. With the Blues, he won numerous titles, including the Premier League, FA Cup, and Champions League. Internationally, Mikel has been a key figure for Nigeria, leading the team to win the Africa Cup in 2013 and participating in two FIFA World Cups. Certainly not a goal scorer, but a physical midfielder ready to stop the advances of opponents.
Obafemi Martins
Then there is Obafemi Martins, called by many "Obaoba". He is one of the most interesting prospects in Nigerian football, gradually conquering all of Europe, especially Milan. Yes, because his career took off with Inter Milan, forming a scream-worthy goal duo with the Emperor Adriano! Later he tried the experience of Newcastle United and Wolfsburg, before then traveling around the world: he continued his career in the United States with the Seattle Sounders, where he won the MLS Cup in 2014.