Celebrity Gist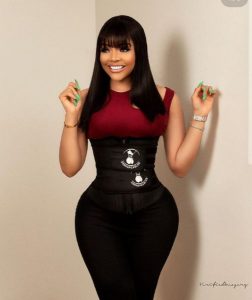 The TV reality star, brand ambassador as reveal that she doesn't post most of all great achievement on social media.
Nengi took to her her Instagram to made it known that she doesn't share her best moments on social media.
ALSO CHECK:"26 Called And I Answered. Grown" Alexandra Say She Celebrated Her Birthday In styles (Photo
Most of our celebrity's love the showoff style, some do the showoff to stay relevant but Nengi is not a loud type, she love to keep it low.

Most of her endorsement deal and achievement was not posted by her but by her lovers and fans so she not a fan of posting her how things are going bin her life on social media.
She wrote;
"The best moments of my life don't make it to social media".
See the screenshot of her post below;