Celebrity Gist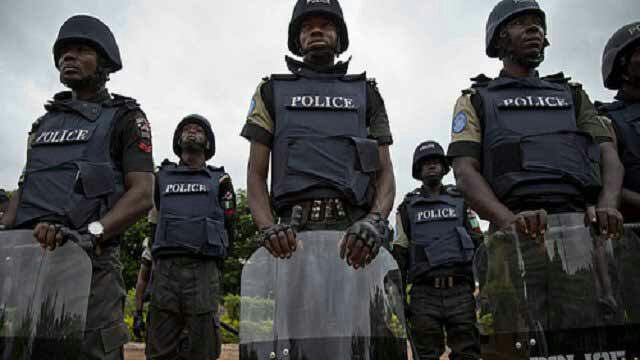 STATE POLICE; ARE WE READY………?
The insecurity in the land in the current civilian government dated back to the first term of Dr Obasanjo civilian administration when some media as currently being done started carrying libelous news leading to communal clashes across the nation from Sagamu to Jos, from Gusau to Kaduna and from Kano to Niger Delta resulting in heavy casualties including declaration of state of emergencies in Plateau and Ekiti States. Then some people clamoured for state police but the government failed to yield to the call knowing the grievous consequence of the agitation. Recently, similar call for state police has been made with Vice President Yemi Osibanjo and national Assembly supporting same as quoted by some sections of the media. A strategic analyst might even believe the call for state police was so coincidental to have linked the conflict to the desire of promoters of state police.
Police is an agency of government empowered to maintain law and order in any society including maintenance of civil obedience and prosecution of relevant cases. To be sincere, some police officers are as bad as we have among some civil servants who especially among the junior staff commit atrocities without the knowledge of their leaders but under the guise that they were acting the scripts of their bosses. Nonetheless, we cannot bargain for anything less than the Federal Police.
Regardless of the provisions of firearms Act LFN CAP. F28,2004, the enthronement of State Police needs critical analysis. First of all, some of the proponents of the State Police are the importers of weapons being seized across the Federation which have hoped for a boost in their illegal fire arms trade and some of them have been answering questions in Abuja for their heinous activities while others have no concrete idea of what it involves in State Police but only follow crowd with sentiments. The people with sentiments do not actually anticipate anything for the future on State police because they do not actually comprehend the rationale for the call for State Police. The Call for State Police comes mainly from some state governments who felt disappointed for not having enough control over the Nigerian Police to torment their opponents at wills. Can you imagine State Police existing where a tout went on radio to announce an election result before the official declaration by the agency in charge? Had there been state police when he went on air and the Federal police want to restore order, won't there be attack and reprisal attacks? Would innocent people and properties not have been involved and affected in such an imbroglio because where two elephants fight it is the grass that suffers?

As a student in Ogun State during the horrific era of the lion of deceivers as governor of Ogun State, we know what Ogun State was when he freely authorized thugs, touts and armed robbers reigned supreme on opposition members that dared challenged his authority. Some obstinate Student leaders and some activists who failed to cooperate also tasted the duel heat. Just imagine that there was state police then whereby those boys were just used since they have state legal backing to unleash terror at will, would those clamouring for state police have been alive today?
I wrote a piece on my facebook wall on July 5, 2017 titled Bado in Ogun State detailing what I experienced on the night of July 4 2017 at about 7: 47pm. That day, I experienced the oppressive attitude and lawless disposition of the notorious armed robbery gang called VSO operating along Isara/Ago-Iwoye road. As we were about to approach a village called Odoye along the road, we saw a gang of two men and a bus (18-seater), I thought the bus was faulty and someone like a typical armed robber just approached the car and asked for money. The driver remained silent and the passengers asked for the kind of money being requested for but the man said N100 per passenger security fee. It was like a drama until I could not bear the nonsense again and told the man that he should produce receipt for the money and that if he should produce the receipt, I would pay for all the five passengers in the car I boarded. The two of them became infuriated and started displaying their misdemeanor. I maintained my stand until someone paid and we settled him after leaving the Place. Just imagine a vigilante group which was to be voluntary or sponsored by government extorting people at will. So, it is police N50/N100 illegal tolls we condemn today, you will see how people will ignorantly invite hardship into their lives if should allow state police operate. The people without legal backing extorting N100 from each passenger now may increase it to N500/N1000 once they are empowered to be State Police members.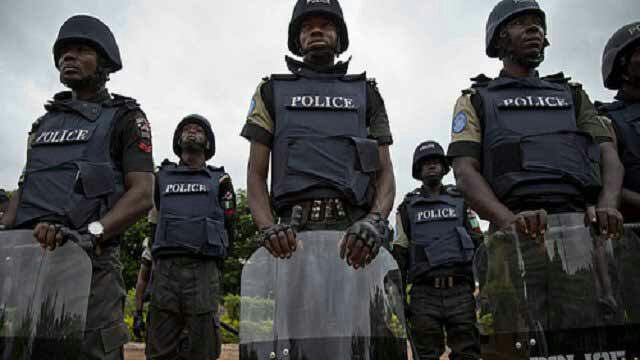 Today, most politicians harbor criminals as political thugs and once their leaders win an election, they have easy way to be harmonized into proposed state police. By then, they have state support to annihilate their leaders' opponents and where what they give them is inadequate to meet their financial needs they may turn to armed robbers as was witnessed recently in Offa, Kwara State.
Also, ethnic and religious cleansing may ensue depending on which one has upper hand in the recruitment. Even with the Federal police force we know the battle involved with some extremists recruited into the force making them do the biddings of their benefactors at the expense of national interest. The case of those who were paid in Benue and other states by the State government and later unleashed fear on the people quickly came to fore here. With police loyalty to state now, it will budge to lower interest as the safety of non-indigenes or minority interests in the state may be sacrificed leading to national anarchy which the country may find difficult to survive.
Since police is not a revenue generating agent and some State governments find it difficult to conveniently pay the existing staff salary, then it will be a suicide mission for state government to embark on pursuing state police that would gulp more money. As it is my custom to proffer solutions to identified problem or problems, I hereby make the following suggestions to improve the nation security challenge.
One, the security officers especially the police who instead of protecting the people keep themselves on the road and extort should be keenly monitored to stop such habit and provide required security to various places. Most of them even if invited to a crime scene would not go but if tell them that some passengers pass through an area where they can extort easily they would follow you immediately. As they care for their pockets rather than the nation security they are employed to ensure, the criminals move freely on payment of N50 or N100 to police for easy movement. Second, my findings reveal that nothing less than 75% of Nigerian Security and Civil Defence Corps are mostly seen in their offices or area discussing during working hours with no significant contribution to the nation security. This is not that they are not capable to do the work but are not empowered. Let them be given support to carry arm, deploy them to security flash points and make them do similar works to that of police to compliment their work. The generation of youths whose energy are being wasted should be a concern to stakeholders.
To the civil servants who many regard to as evil servants; please be alive to your duties. Stop pilfering on the fund meant for the nation security. Evidences abound that most of the civil servants cornered monies meant for national security and development into their individual pockets. That is a typical perfidious citizen!!!. For the government, let there be engagement of ethical persons in the leadership of the Ministries and Departments in charge of security for judicious utilization and reportage of the fund allocated.
SOLIU, LUQMAN M. B.SC,MBA,CAIAR
ABEOKUTA, OGUN STATE
Nothing meaningful can be achieved in a state of disunity
Don't forget to comment and share