Naija Music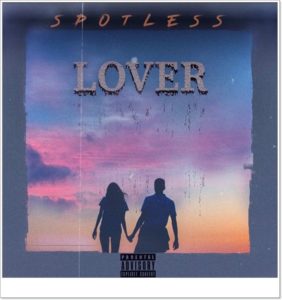 Download Mp3: Spotless – Lover
Spotless – Lover Mp3 Download
Spotless' "Lover" is undoubtedly a good love song. Its greatest quality, however, lies in the fact that it is also extremely danceable. One of the hallmarks of a good love song is the emotions it inspires within the listener.
A good beat or melody is one thing, but lyrics that resonate and make you pine for a relationship are another; and they don't come across very often.

When they do, they are always special, and more than that, they are always memorable – sticking with you for years, and consistently inspiring strong feelings.
Having risen to prominence on Starboy's smash single, "Soco", Spotless, the fresh-faced artist-producer has turned his focus to his solo career, seeking to establish himself as a mainstay in the Nigerian music industry.
"My Lover" accurately describes what it feels like to be truly head-over-heels for someone, and after a few listens, its catchy, honeyed chorus will likely be stuck in your head.
DOWNLOAD MP3 || Spotless – Lover
Don't forget to comment and share