Celebrity Gist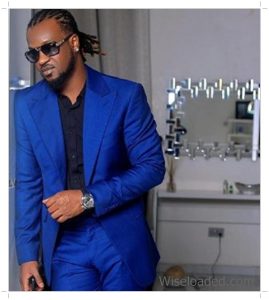 Rudeboy of the defunct P-square has shared his thoughts between his brother, Jude Okoye, and two of his ex artistes, May D and Cynthia Morgan Issue.
At first, it was reported that May D had claimed that the Okoye Brothers maltreated him and used him to push their careers forward without paying him. Wiseloaded also covered the Cynthia Morgan explosive interview where she revealed that Jude Okoye ruined her career, locked her out of her Vevo account.
however, Jude Okoye denied all allegations from both May D and Cynthia Morgan. He said that in Cynthia Morgan aka Madrina's case, he bought her a car, gave her money to purchase her mother a land in Benin but yet she betrayed him by performing in shows without his permission.
Rudeboy who decided to stay silent about the brouhaha finally expressed his thoughts via a recent interview with Boom Buzz. When he was asked why people see Jude Okoye as a wicked man, he responded saying that it was only people whose careers had failed that blamed Jude as a scapegoat.

He added that people who stubbornly believe that they know it all and that they can do it by themselves often fail. He also wondered why the ones who are doing successful have not come out to make such claims about them. Rudeboy said that before he would sign an artiste or invest in one, probably in this life or the next life, the artiste must provide valid and good collateral.
ALSO CHECK: Bobrisky Allegedly Arrested Over N665k Debt
WATCH VIDEO BELOW
Don't forget to comment and share