News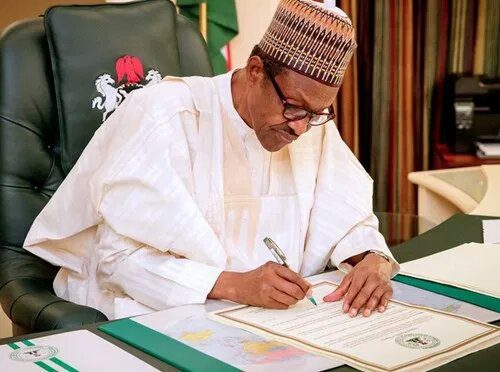 President Muhammadu Buhari has signed the
Nigeria Financial Intelligence Unit Act into law
and separated it from the EFCC.
President Muhammadu Buhari has on Wednesday, assented to the
Nigeria Financial Intelligence Unit (NFIU) Act into law.
While briefing State House correspondents in Abuja, the president's Senior Special Assistant on National Assembly (Senate), Ita Enang, made the revelation.
Enang said with the signing of the bill, the NFIU will cease to exist as a department in the Economic and Financial Crimes Commission (EFCC).
"NFIU will now be domiciled in the Central Bank of Nigeria, but as
an autonomous and Independent body," Enang said.
Don't forget to comment and share