Celebrity Gist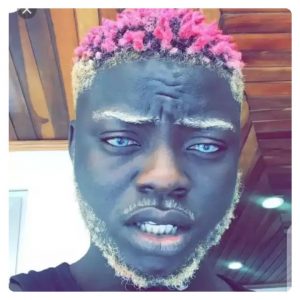 Popular Nigerian Adult Film maker, KingTblakHOC has been arrested by Osun State Police force for using Herbalist Worshipper items in his recent adult video. 
Tobiloba Isaac Jolaoso aka KingTblackHOC or simply Tblak who is a native of Osun State is a Nigerian Entrepreneur and First Adult film actor to come out boldly in Nigeria and in whole Africa together at once.

However, Adult Film making is Morally and spiritually wrong, and even after some have desisted from such acts.
ALSO CHECK: BBNaija: Ex-housemate Under Fire For Sharing Nude Online (18+ Photos)
Wiseloaded Media gathered that the adult film actor had been illegally arrested by an unpopular Herbalist and have been remanded in police station in Oshogbo, Osun State.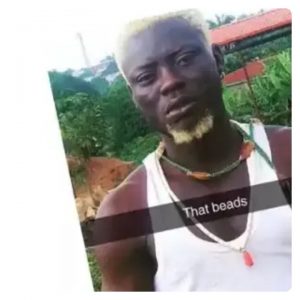 It was learnt that his Offense was using the Herbalist worshippers items which are beads that the Herbalist used for their Oracle consultation.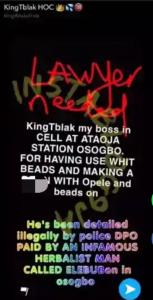 The infamous Herbalist man was identified as ELEBUBon in Oshogbo.
Don't forget to comment and share