News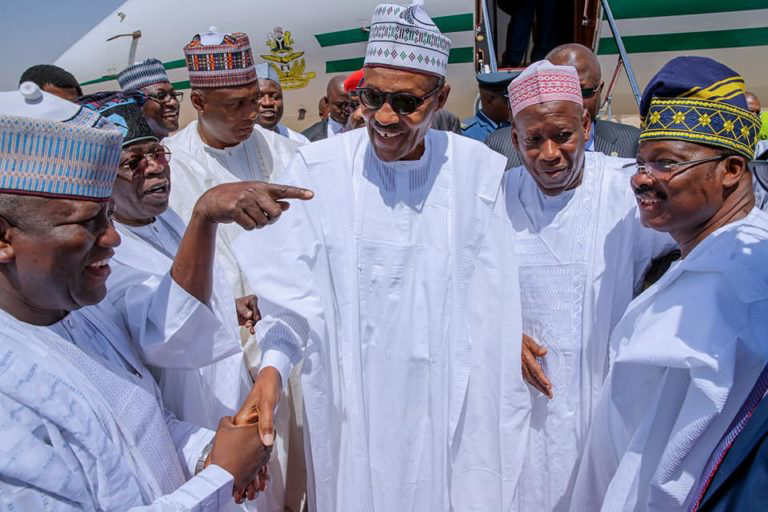 A meeting between President Muhammadu Buhari and the Nigerian Governor's Forum to resolve the raging dispute over the proposed N30,000 National Minimum Wage ended in a deadlock on Monday in Abuja.
The meeting took place at the Presidential Villa.
The Chairman of the NGF, and Governor of Zamfara State, Mr Abdulazeez Yari, led a smaller team of governors to the meeting to speak for the Forum.
Those at the meeting included Lagos State Governor, Akinwumi Ambode; Kebbi State Governor, Mr Atiku Bagudu; and the Enugu State Governor, Mr Ifeanyi Ugwuanyi.
The Minister of Labour and Employment, Senator Chris Ngige, was also at the meeting.

Recall that the majority of the 36 state governors had maintained that they could only afford to pay N22,500 as the new minimum wage.
They had also stated that the other options were for them to reduce their workforce or the Federal Government would have to review the revenue sharing formula to make more money available to the states.
The Ekiti State Governor, Mr Kayode Fayemi, is one of the key proponents of a revenue formula review.
Signs of a deadlock at the meeting was noticed when the governors emerged wearing long faces and refused to formally address State House correspondents.
One after another, Yari and his colleagues declined to talk.
Similarly, the President's Media Office, which earlier promised to brief reporters on the outcome of the meeting, also kept mum after the meeting.
As of the time of filing this report, the media office had yet to respond to any inquiries.
However, findings indicated that pressure was put on the governors to move up to N24,000, a middle course the federal government was said to be disposed to as the NMW.
Don't forget to comment and share