Celebrity Gist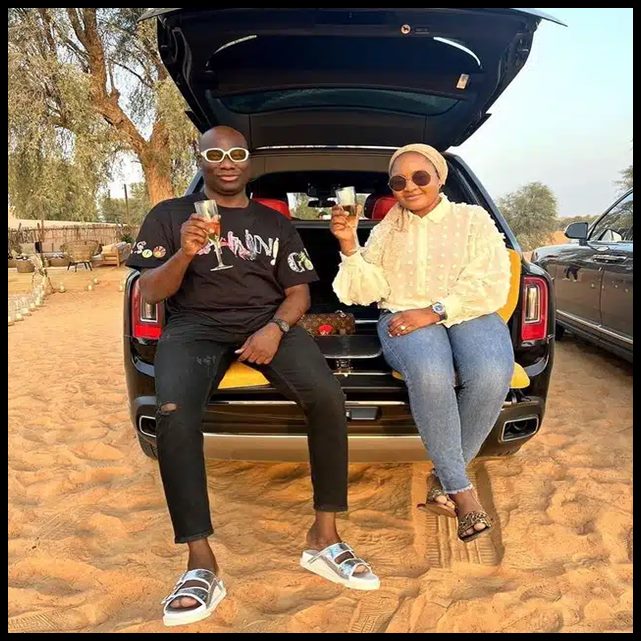 Popular Nigerian Socialite, Ismaila Mustapha, well known as Mompha, debunks reports of his re-arrest and subsequent arraignment by the Economic and Financial Crimes Commission (EFCC) on charges of money laundering amounting to N6 billion.
In a live video streamed on his verified Instagram account on Friday, Mompha clarified that he had not been arrested contrary to reports.
He further substantiated his statement by engaging in playful activities and dancing to Timaya's song "Sweet Us," aiming to demonstrate his freedom and refute the inaccurate reports of being in the EFCC's custody.
Additionally, Mompha released a statement titled "Idan was not arrested by EFCC; 33BG is not in EFCC custody," calling on the EFCC to refrain from conducting a trial by media. He clarified that he is not under the EFCC's custody and will appear in court on July 3, 2023.

Mompha's statement on alleged re-arrest
"IDAN WAS NOT REARRESTED BY EFCC; 33BG IS NOT IN EFCC CUSTODY

Contrary to the recent publication in most media platforms in Nigeria that I, Mompha was rearrested by the EFCC. I want to use this medium to expose the corrupt and mischievous commission again that I was neither rearrested nor am I in the custody of the EFCC.

This assertion by the EFCC is laughable because I am currently not in Nigeria more or less rearrested either in Nigeria. I hereby urge the commission to desist from this insensible media trial and stop misleading people through the press/media that I am in your custody and would produce me before the Court on the 3rd of July.

It has now become very clear that the only motive of the EFCC is to witch-hunt me and use my name MOMPHA to trend anytime they are looking for cheap media relevance. One would think Mompha would be the least of their worries during this period of change in government, and occupy themselves with task of going after the corrupt politicians who are impoverishing the ordinary Nigerians.

I want to thank my teeming fans and well wishers, who are concerned about my wellbeing and safety and I want to assure you all that I and my family are fine and currently enjoying ourselves in Dubai, away from the intimidation and harassment of the EFCC and the corrupt Nigeria judicial system."
WATCH VIDEO BELOW