Sport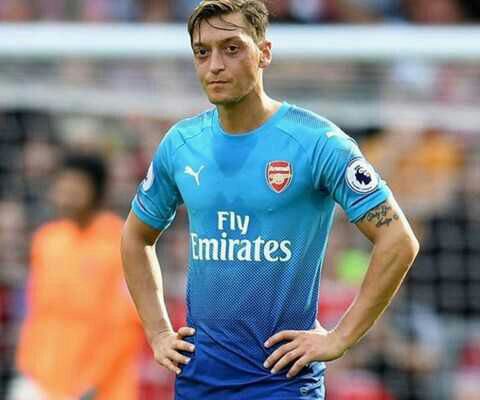 Arsenal midfielder, Mesut Ozil, might leave the club sooner than imagined after he screamed at Manager, Unai Emery this weekend.
Ozil faces a shock exit from the club after an outburst with Emery during training ahead of last Saturday's clash with West Ham.
The former Germany international was surprisingly absent from the Gunners' matchday squad on Saturday. He missed the Gunners' 3-1 Premier League win over West Ham yesterday through illness but not everybody is convinced.
The Germany international has now missed seven games in 20 months through illness and, with the player failing to justify his £300,000 a week wages, fans want answers.Emery yesterday insisted there was no issues between himself and his Arsenal talisman, saying: "He was sick yesterday and we decided he shouldn't play. "He was sick and today he was here.

"I said today come if he feels better. And he feels better and he is here."However, The Times, UK, reports that Ozil's future at the Emirates is now in the balance after 'screaming' at Emery. Ozil reportedly screamed at his manager when he was told he would not start the game against West Ham.
The 29-year-old is Arsenal's highest earner, having been handed a bumper £350,000-a-week deal in January.
Don't forget to comment and share