Sport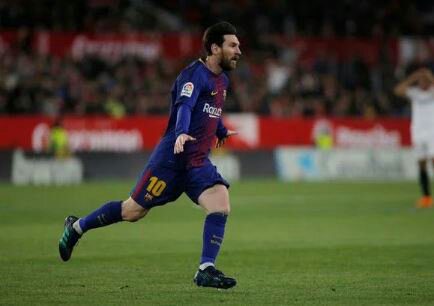 Barcelona star, Lionel Messi has finished as the top goalscorer in European football this season, with one game left to play in the LaLiga.
The Argentine captain was given a rest in Barcelona's defeat against Levante in the LaLiga at the weekend.
But Messi's last goal against Villarreal was enough for him to win the European Golden Shoe.
Finishing with 34 goals (which equates 68 points using the UEFA coefficient system), Messis has now made history by claiming his fifth Golden Shoe.
In the closing stage of the season, Messi faced stiff competition from the likes of Liverpool's Mohamed Salah, Inter Milan's Mauro Icardi, Paris Saint-Germain's Edinson Cavani and Tottenham's Harry Kane.
The 30-year-old closest rival, Salah, eventually finished with 32 goals following the conclusion of the Premier League at the weekend.
Don't forget to comment and share