Sport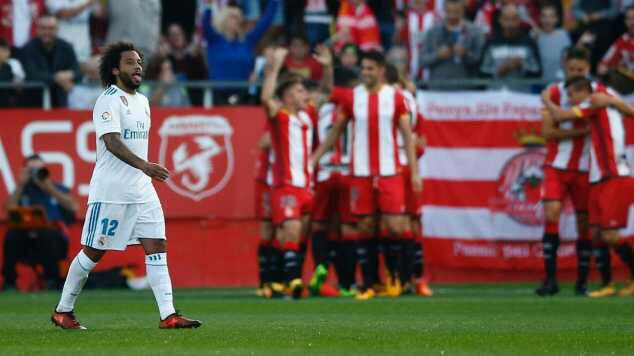 The Brazilian left-back showed some signs of weakness against the Catalan team and Toni Kroos was unable to offer the adequate coverage on the left flank, the German midfielder performance was also below par against Girona.
Marcelo was the first Los Blancos player to be withdrawn by Julen Lopetegui in the 4-1 win against Girona on Sunday at the Estadi Montilivi.
Marcelo was replaced by Raphael Varane in the 61st minute and Nacho who paired Sergio Ramos was moved to the left wing while the French defender partnered the captain for the rest of the remaining 39 minutes.
"I was surprised by the change, but I respect the Coach's decision," he said after Sunday's 4-1 win at Girona, which saw him replaced by Raphael Varane on the hour mark.

"I wanted to keep playing because I felt good, at 100 per cent, but we're on the right track and I'm sure we'll improve with each game. We had a good game and took the three points. Real Madrid will welcome Leganes in their La Liga game on Saturday at the Santiago Bernabeu.
Don't forget to comment and share