Sport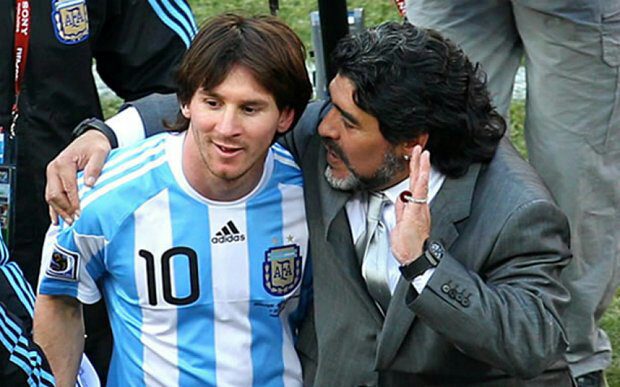 Argentine legend Diego Maradona has given advice to Lionel Messi
ahead of the World Cup in Russia.
The Barcelona forward will be the hope of his country in the tournament
and the pressure is on the 30-year-old to deliver the title for his
country since 1986 in Mexico.
Maradonna has told Messi to simply enjoy himself
"I would advise Messi to keep playing, to enjoy the game," he told
Omnisport.
"He has to forget about the critics if he can win the World Cup or not.
"He doesn't have to demonstrate anything. He has to enjoy the game
on the field.
"I don't know [coach Jorge] Sampaoli, I don't know how he plays. But, I
know a lot of the players and I know they will give everything.
"And I think they have a good opportunity to win. But I don't choose
[Argentina] as a favourite because the favourite one never wins."
Maradonna told Omnisport. Argentina got the finals of the last edition of
the World Cup but missed out to Germany in the extra-time in Brazil.
Don't forget to comment and share