Football Highlights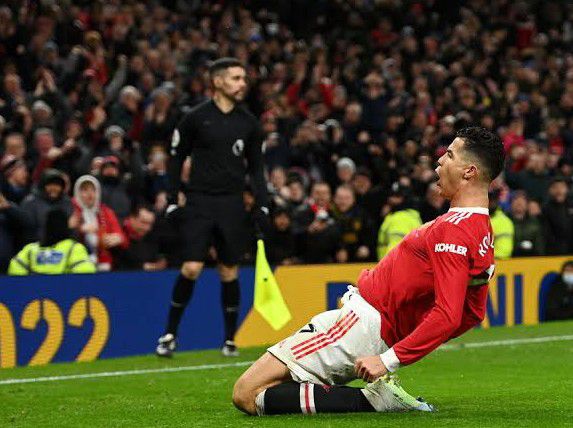 Download Football Video: Manchester United vs Brighton 2-0 Highlights #MUNBRI . 
Manchester United vs Brighton 2-0 Highlights Download: English Premier League (EPL) – February 15th, 2022. 
Cristiano Ronaldo scored first goal for Manchester United…
Bruno Fernandez scored late goal assisted by Paul Pogba as the second goal of the match… 

Lewis Dunk of Brighton booked a red card at the second half…
#MUNBRI #BRIMUN #EPL #MUFC #Manutd . 
That was required for Rangnick. His team move into the top four again. Not a great performance (the first half was especially bad) but it got a whole lot easier early in the second half with a Ronaldo thunderbolt and a Lewis Dunk red card.
It is a cross from Mac Allister but Maguire meets it with his head. It's not clear, though until Fernandes dispossesses Lamptey on the edge of the box… but as soon as that happens, Brighton have the ball back again. Welbeck's cross looks a bit wild but he's flagged offside in any case.
Rashford and Shaw link up well but again possession is surrendered. Brighton nearly break but the ball to Cucurella across the field is slightly too long and it's a Manchester United throw in. A minimum of six minutes of added time to be played.
ALSO SEE: EPL: Manchester United vs Southampton 1-1 Highlights Download
A rare attack from Brighton… Lamptey with the cross for Welbeck, he wins the header but it goes well over. Poor header, good chance. That was the chance for Brighton, wasn't it? Not the best angle but still should have done better.
Pogba's turn to advance towards the penalty area. It looks like he's lining up a shot but instead he tries to put Ronaldo through but there's not much space for him in the box. Man United come again with McTominay on the left.
Pogba then performers a stepover pirouette from Pogba, which elicits a fair amount of cheering from the crowd. It's not exactly like a chance a minute for the home side, though. McTominay has a tussle off the ball with Cucurella. A bit of nothing.
OR WATCH FOOTBALL VIDEO BELOW
Check out the latest Manchester United highlights and goals here