Sport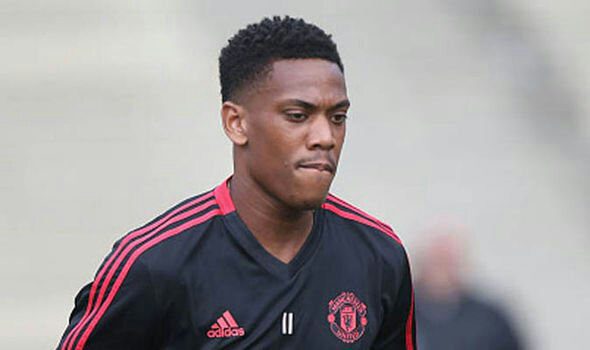 Manchester United are reportedly set to trigger Anthony Martial's
contract extension clause – keeping him with them until 2020.
Martial looked to be heading out of United this summer after his agent
revealed the striker's sense of disillusionment under Jose Mourinho.
The striker struggled for game time following Alexis Sanchez's arrival at
Old Trafford in January that ultimately led to him missing out on a
place in France's World Cup-winning squad.
That led to a growing belief that he would be on his way this summer,
with Juventus and Tottenham having expressed interest in signing the
22-year-old, who signed from Monaco for £36million in 2015.
However, executive vice-chairman Ed Woodward is ready to trigger the
extension clause with United determined not to offload him.
Martial is set to lead United's attack at the start of the new season, with Romelu Lukaku and Marcus Rashford on extended breaks following the World Cup.
And United team-mate Ander Herrera believes Martial, who impressed
in United's 1-1 draw with Club America on the opening game of their US tour in Phoenix, has the ability to become one of the world's elite
players.
Don't forget to comment and share