Sport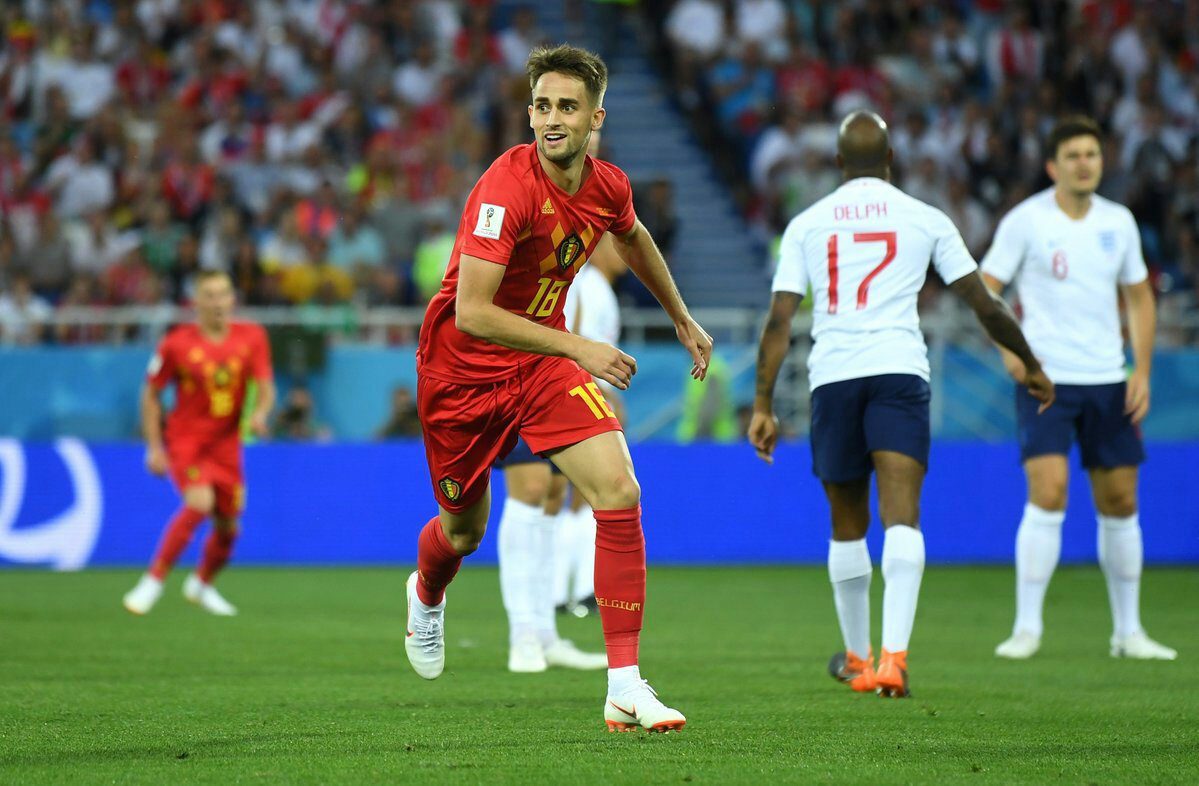 Manchester United fans have been reacting to Adnan Januzaj wonder
goal for Belgium against England on Thursday at Kaliningrad in the
2018 FIFA World Cup in Russia.
The 23-year-old burst onto the scene five years ago and his dazzling
displays as a teenager represented one of the few uplifting aspects of
David Moyes' short-lived tenure at Old Trafford.
Januzaj chose to represent Belgium despite being eligible to play for the
likes of Albania and Kosovo but Real Sociedad man struggled to
maintain his early promise and lost his way under Louis van Gaal and
Jose Mourinho.
The winger endured a miserable loan spell to Bundesliga outfit Borussia
Dortmund and Sunderland where he was reunited with his former coach
Moyes at Stadium of Light but Januzaj moves to La Liga club last
summer for a £9.8million fee with Manchester United insert a buy-back
clause.
Ex-Premier League star after dribbling Tottenham Hotspurs left-back
Danny Rose and stuck his excellent 51st-minute shot past former
Sunderland team-mate Jordan Pickford into the far corner to ensure
Red Devils finish top of Group G as many Manchester United fans were
instructing Jose Mourinho to bring their former player back to Old
Trafford.
DWAYNE
@ThomaszWaKathy
Do we have a buy back option in Adnan Januzaj's contract at
Sociedad? I've never stopped believing in the qualities of the
boy. #mufc
Zahid salazar
@zahidsalazar
Januzaj got a buy back clause? Asking for a friend. #ENGBEL

Darren Degnan
@DarrenDegnan11
Did we include a buy-back clause when Januzaj left? In need of
a RW and he looks a lot lot better
Betterment
@MatthewLaw
*checks if United have a buy-back clause for Januzaj*
Simes Braun
@Sbraun88
Hope we have buy back on #januzaj lovely that #mufc
Wiggles
@KeaMach
@ManUtd tell Mou to activate buy back clause for Adnan
Januzaj
La Roja
@zachzoranda
We still have the Januzaj buy back clause? Yes?
Don't forget to comment and share