News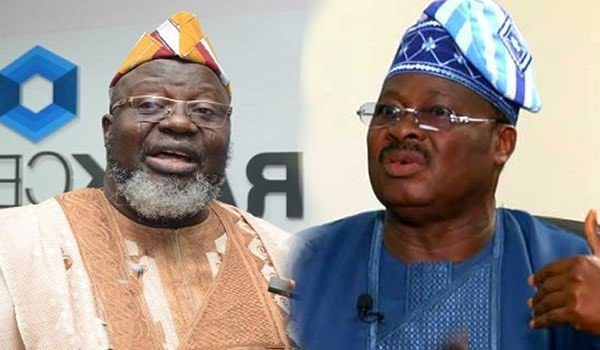 Minister of Communications, Adebayo Shittu, has revealed plans to jail the incumbent governor of Oyo state, Abiola Ajimobi, when he assumes office as governor of the state come 2019.
According to him, the incumbent governor is frustrating his ambitions because he knows what awaits him if he should eventually become governor of the state.
"Ajimobi has failed in so many things including human relations and others I cannot say openly in the media. Why is he afraid of going to jail if another Buhari like me comes to power in Oyo state? Why is he afraid of primaries? For seven years, he has been running the Local Governments alone without elected officers.
What it means is that the LGA funds come directly into his pocket. He committed so many atrocities and that is why he is afraid of a Buhari coming to power in Oyo state.  I want to say that if anybody is desperate in the Oyo political firmament, it should be Gov. Ajimobi who believes that if Barr. Shittu succeeds him, he will be in jail. That is what he is reported to have always told people who mentioned me to him.
He thinks that I am too principled, firm, unbendable and uncompromising when it comes to issues of morality. It is he who is desperate to stop me not me being desperate to become governor.

The rules are clearly there and like somebody who believes in the rule as a lawyer and man of law and order, if I follow the rules to contest the primaries in a free, fair and credible poll and did not win, I will take up something else. I am not desperate to become the Governor of Oyo state. It is the other way round because the governor is desperate to stop me for whatever reason", Adebayo Shittu said
Don't forget to like, comment and share