Sport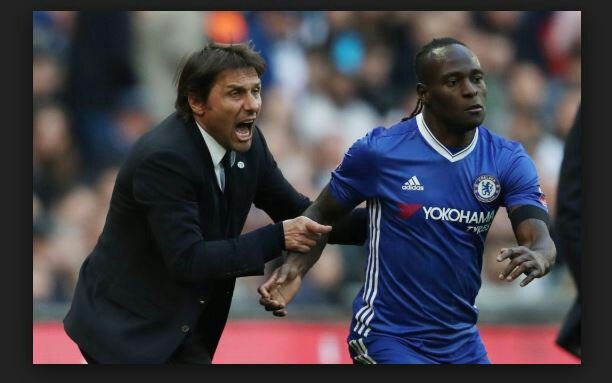 Dutch football icon and former Chelsea player/manager Ruud Gullit has
blamed the poor 2017/18 campaign by Nigeria's Victor Moses and his
team-mates on the Blues' board, absolving manager Antonio Conte of
any blame.
Gullit who joined Chelsea in 1996 and was named the club's player-
manager a year later led Chelsea to FA Cup success, the club's first
major title for 26 years in his debut season. In so doing, the 1988 UEFA
European Championship winner who also managed former Nigeria
international Celestine Babayaro at Newcastle United became the first
overseas manager to win the FA Cup.
Moses wins another top award
Russia 2018: Moses drops out with injury
Amidst the continuous criticism of Conte for a poor Premier League and
UEFA Champions League campaigns, Gullit in an interview with GOAL
believes those upstairs at Stamford Bridge caused the dressing room
unrest that Conte did not need.
"I'm not blaming it on Conte. I'm blaming it on the rumours from the
beginning about whether he was going to have to leave or whatever.
Nobody upstairs did anything about it. No one said: 'Hey, that's that a
rumour, that's not true. He's our coach.' That didn't happen.
"The players who are playing, they don't care, but the players who are
not playing see an opportunity that if he leaves, maybe they can play.
So, you get a lot of trouble into the locker room. You don't need that as
a coach.
"It's not been a success. It has been a plaster on the wound. It's been
a very hard season. If they could exchange the Champions League
place for the FA Cup, they'd do it." said the 55-year old TV pundit
Conte whose long-term position had been the focus of much scrutiny
for much of the season, with many predicting his reign to end before the
season ended led Moses and his team-mates to an FA Cup success at
the expense of Jose Mourinho's Manchester United.
Don't forget to comment and share