News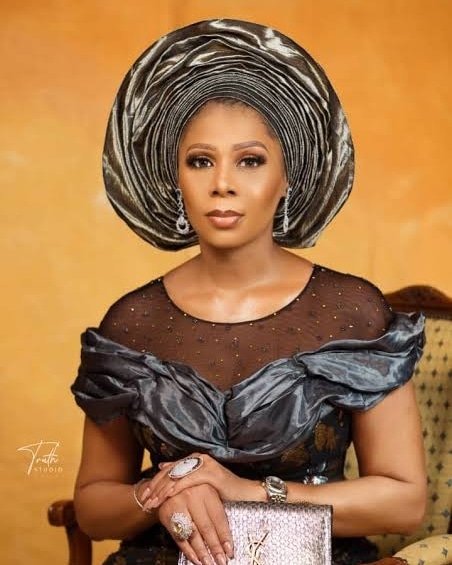 Tolu Akande Sadipe says  too painful to fathom, calls for Prayers.
A House of Representatives Member, Tolulope Akande-Sadipe has described the death of late Chief Mrs. Angela Nwaka Folarin, as a devastating blow, to the people of Oyo State, too painful to fathom.
Angela Folarin, 47 years, is the wife of a high ranking Senator of the Federal Republic of Nigeria, Senator Teslim Folarin, representing Oyo Central Senatorial District.
Mourning Angela Folarin's passing, Rep. Tolulope Akande-Sadipe called for prayers in the State, noting that the rate of deaths needs prayers.
The Oluyole Federal Constituency representative said, "Angie as I fondly call you, I can't believe you're gone, so soon, so suddenly.

Wow, life is indeed a mystery. Warm, sweet, kind hearted, loving, full of life Angie, rest in peace at the bosom of the Lord".
"Death is a price all must pay but when one so young, so full of life departs,  it leaves a hollowness in all our hearts, but who are we to question God.
All we can say is May the Almighty console her loved ones and grant her peaceful rest in paradise. May she leave on in our memories  and may those memories bring succour to her loved ones".
Akande-Sadipe, who Chairs the House Committee on Diaspora Affairs prayed for the repose of late Chief Mrs. Angela Folarin's soul and the fortitude of her family to bear the loss.
"May the Almighty console your husband, the children, your mother, siblings and the people of Oyo Central, all of whom you loved dearly", she concluded.