Sport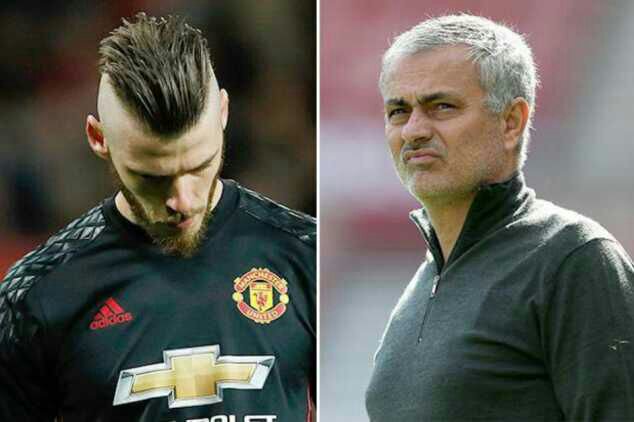 Manchester United first choice goalkeeper, David De Gea is "fed up" with Jose Mourinho's reign at the club.
The former Real Madrid boss is currently under pressure to turn things around at Old Trafford. United have been in declining form and have not won in their last four games. Their last outing was a goalless draw withValencia in the Champions League on Tuesday evening.
The former Chelsea boss is alsolosing his battle in the dressing room, with reports claiming thatseveral United players believe that the 55-year-old will be sacked
He has been involved in a tense verbal exchange with midfielder, Paul Pogba while Anthony Martial, Luke Shaw and Eric Bailly have also been publicly criticised by Mourinho.

The Portuguese had also angered Alexis Sanchez after dropping the Chilean from the matchday squad for the defeat to West Ham last Saturday.
The Sun reports that De Gea is now among the United players who have grown tired of Mourinho's tenure.
The newspaper claims that the Spanish goalkeeper is 'fed up' with the current situation at Old Trafford.
Don't forget to comment and share