Sport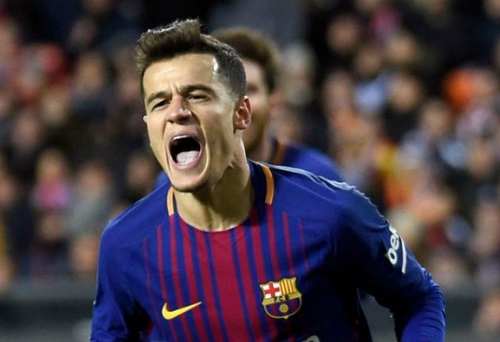 Brazilian superstar footballer, Phillipe Coutinho, has opened up on his club, FC Barcelona's recent poor form, saying that the club will soon get back on track.
Barcelona attacker, Philippe Coutinho has admitted that his team's current form "is not normal", but the Brazilian is confident that the Catalan outfit will overcome their recent troubles.
The Spanish giants have only won one of their last five La Liga matches and are without a victory in their last four.
The disappointing run of form has seen the Catalan outfit drop off the top of the table, and Coutinho has conceded that his side are currently going through a tough patch.
That said, the former Liverpool attacker has insisted that there is 'no reason to panic'.

"Going four [league] matches without a win is not normal for this club," Diario Sport quotes Coutinho as saying.
"A football season is a long time and lots of things can happen, so the situation is always amplified but we know not to panic.
"I am not worried because I know this team, we are still in at the top end of the table and we made a strong start in the Champions League. We are calm."
Barcelona will return to La Liga action with a home game against table-topping Sevilla on October 20.
Don't forget to comment and share