Comedy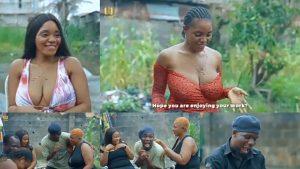 Download Comedy Video: Officer Woos – Mami Water (All Die Na Die). 
This comedy video by Officer Woos really proved Timaya's song titled "Something Must Kill A Man" right. Officer has fell into the hand of Mami Water and she doesn't want to let go of him. Small Stout tried his best but all to no avail.
Watch the funny comedy video below and laugh out your sorrow. Enjoy!

WATCH VIDEO BELOW
https://youtu.be/f7nonMI_t4c