Sport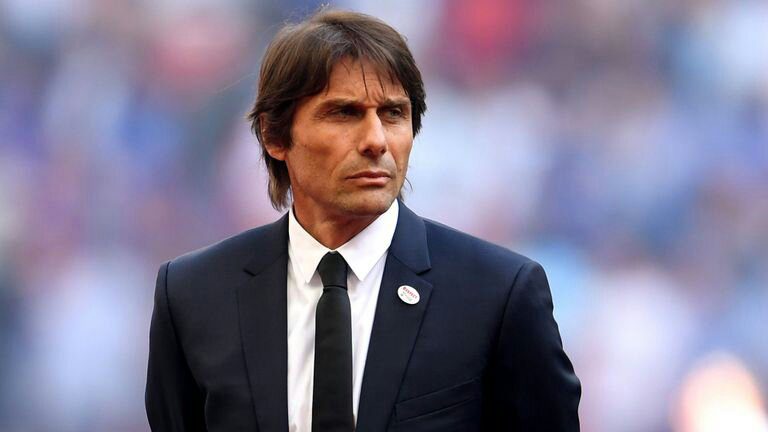 Chelsea have finally sacked Antonio Conte and paved the way for Maurizio Sarri to replace him as the club's new head coach.
Owner Roman Abramovich has risked paying Conte his full £9million compensation bill with the Italian ready to take a year out if no big jobs become available.
Abramovich held off sacking Conte to see if a job became available that would save Chelsea having to pay him off, but the club have been left with little choice but to act – despite the
Italian returning to take pre-season training since Monday.
News broke from Italy that Conte had been sacked and, although Chelsea have refused to comment, Telegraph Sport understands he officially left the club on Thursday.
Unless a private agreement can be struck or Chelsea and Conte embark on a bitter legal battle, the Blues will have to pay the 48-year-old for the final year of his contract that was only improved
on July 18 last year.
He added the FA Cup to the Premier League title he won in his first year in charge, but there was a feeling Chelsea and Conte could not go on together with neither side prepared to change their philosophies.
Conte wanted greater control on the transfers and would have also attempted to instigate an overhaul of the playing squad had he stayed on for his final 12 months.
He would have frozen out David Luiz, Willian and others, while Chelsea feared that Eden Hazard would not sign a new contract if Conte stayed on and were worried by his relationship with key
players.
That ultimately convinced Chelsea that the club could not risk the squad imploding over the next 12 months and work has been going on behind the scenes to secure Conte's replacement.
Sarri will now be confirmed as Conte's successor after Chelsea finally made a breakthrough with Napoli over his release.
The move from Napoli was held up after the Italian club appointed
Carlo Ancelotti as their manager, but refused to let Sarri out of his
contract.
But progress has been made over the past 48 hours and Sarri has agreed a two-year contract with the option of a third if an agreement can be signed off with Napoli. Gianfranco Zola could also return to Chelsea as part of the backroom or technical staff.

Sarri could be followed by midfielder Jorginho from Napoli, with Chelsea willing to pay £50m, plus £7m in bonuses, for the pair.
The Blues also hope to sign Aleksandr Golovin and Daniele Rugani. They are also interested in goalkeeper Alisson Becker if Thibaut Courtois decides he wants to leave.
Don't forget to comment and share