News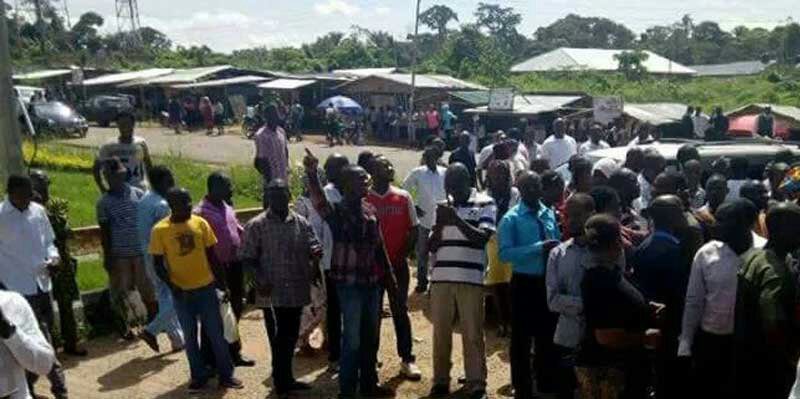 OYO STATE STUDENTS SET TO SHUTDOWN SECRETARIAT AND MAJOR ROADS IN IBADAN OVER NONCHALANT ATTITUDE OF GOVERNOR AJIMOBI TOWARDS PAYMENT OF BURSARY
In a letter released and signed by FOSSU National President and National Senate President COM. AZEEZ SHARAFUDEEN A. ( Pa-Biafra ) and COM. OKE WASIU A.(PATTERN) stated below:
As much as we did not hesitate in employing polite means in forms of negotiations, dialogues and appeals to Governor Ajimobi to ensure his full compliance to our request (payment of bursary to Oyo State students), his nonchalant attitude towards same has proven to us that he does not have the general interests of Oyo state students at heart. Countless open letters have been sent to His Excellency which to our utmost surprise did not yield any form of acknowledgement or reply.
Despite the harshness of the economy, government agencies and certain political bigwigs are living big on the honeypot of the country.

Consequently, the generality of Oyo State students has decided to take to the streets to peacefully register their grievances. This peaceful demonstration will encompass total shutdown of the state secretariat at Agodi and also mounting of blockades to all federal roads in Ibadan.
Necessary security parastatals have been served letter of notification of the peaceful demonstration to avoid being hijacked by external individuals and also guarantee the security of the participants.
The date has therefore been slated for Thursday May 24, 2018. Oyo state students are therefore implored to come out en masse to join the leaders of Federation of Oyo State Student Union (FOSSU) in the peaceful demonstration as a tree cannot make a forest.
God bless Oyo State!
God bless Nigeria!!
Signed
COM. AZEEZ SHARAFUDEEN A. ( Pa-Biafra )
FOSSU NATIONAL PRESIDENT
COM. OKE WASIU A.(PATTERN) FOSSU NATIONAL SENATE PRESIDENT
Announcer
Com. Ayankunle julius
Director of media and publicity to fossu national Senate president
Cc:
DSS headquarter, Oyo state
Commissioner for police,Oyo state
Commandant, NSCDC, Oyo state
Commissioner for education, Oyo state
commissioner for youths and sports,Oyo state
S.A on youths and sports to Oyo state government
S.A on students matters to Oyo state government
CALL FOR PROTEST !….. CALL FOR PROTEST ! ! !
This is to Call all FOSSU Chapters Presidents, all Oyo Indigenous Students Association Presidents and the generality of Oyo state students that the proposed peaceful demonstration against the Oyo State Government over non payment of Oyo State Students Bursary and Scholarship has been schedule to hold on *24th of May 2018* Time and converge point will be released later
Oyo state Students across institution in and outside the state are urge to come out en mass as to ensure an effective demonstration that will send the right signal to the State Governments.
We remain resolute in requesting for our right, we remain undeterred, no victory, no vanquish!
Aluta Continua!!!
Signed
Com. AZEEZ SHARAFADEEN A. FOSSU NATIONAL PRESIDENT
Com. OKE WASIU A.
FOSSU NATIONAL SENATE PRESIDENT
Don't forget to comment and share