News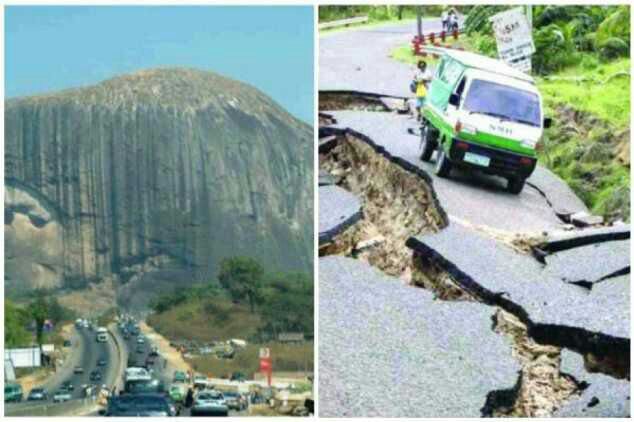 As a result of the recentearth tremorin Nigeria, all quarrying/mining activities and borehole drilling have been suspended in parts which experienced a tremor in Abuja. This was announced by the Federal Capital Territory, FCT Minister Muhammad Bello.
Affected by the quarrying/mining and borehole drilling suspension are Mpape, Gwarimpa and Garki districts. The suspension will subsist pending the outcome of investigations on the causes of the tremors. Bello yesterday paid an on-the-spot visit to Mpape, the epicentre of reported incidents of earth tremors in parts of Abuja recently.
Speaking for the minister, the FCT Permanent Secretary, Sir Chinyeaka Ohaa, assured residents that there was no cause for alarm.He said Abuja does not lie in any major seismic danger zone.
The minister's Chief Press Secretary, Cosmas Uzodinma, said preliminary reports on the tremors indicated that rock blasting from quarrying, mining activities and proliferation of borehole drilling might have caused the situation.

Consequently, he stressed, it became necessary to suspend all quarrying activities in various sites of Abuja, especially Mpape, Garki, Gwarimpa and contiguous areas.
Don't forget to comment and share