Celebrity Gist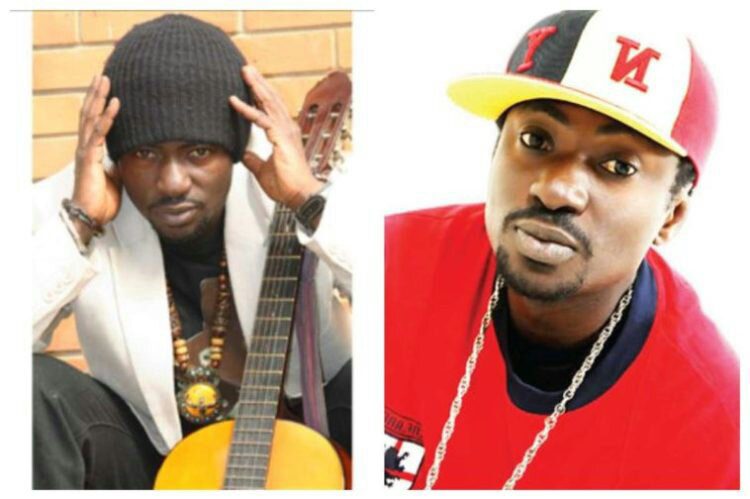 Popular singer, Blackface, has claimed Nigerian
radio stations do not play his songs because he
is on their black book.
He claimed he was place on the black book of the radio stations
after he cried out that his song was stolen.
Blackface made this known during a recent chat with Saturday
Beats, which he claimed that ever since he raised the alarm that
certain singers stole some of his songs, he became blacklisted by
the media. He said;
"I did a song which preaches against the killings but radio
stations would not play it because I am in their bad books. Simply
because I said some people stole my songs, that is why they
placed me in their bad books.
I know there is a plan against me. I am an independent musician
and I do not need Tuface to push my music. If I release a song
titled, 'Stop the killings,' and the radio big boys do not play it, only
a few people would listen to the message I am preaching which is
of national benefit.
The so-called big OAPs like Freeze, who is always talking about
pastors, are on the radio but they are not doing anything to push
socially conscious songs that preach a message.
But if Tekno sings a 'Jogodo', they will gladly play it. Their
nonchalant attitude would destroy a lot of things and only bring
more chaos.
I have always advised the younger artistes to seek the permission
of older artistes before they use their songs but no one listened.
Wizkid took my song, 'Whine it,' sang it with Banky W and put it
on his album, 'Starboy.' That same song is on my album,
'Dancehall business.'
When I raised the alarm, the whole media kicked against me and
they stopped playing my music. Yet they say I am the bad one.
How long would they keep sabotaging me?"

Don't forget to comment and share