Sport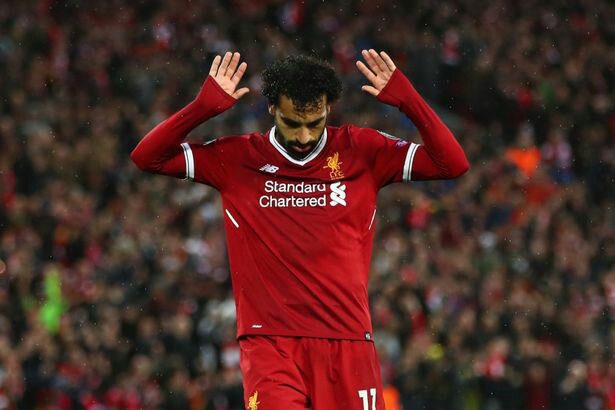 Football is one of the biggest sports in the world with a lot of money
attached to it and players who ply their trade in the beautiful game
have a lot of cash to show around. Who are the top three MVPs in
football right now? you ask.
In a recent publication, a list of the top 100 most valuable players in the
sport at the moment revealed names of famous footballers who were
expected to make the list but there were many surprises that ensued at
the names that made it to the top five. So without further ado, let us
take a look at the 10 most valuable footballers in the world right now'.
o5. Mohamed Salah – €171.3 million
With a handful of awards to his name, Liverpool striker, Mohamed
Salah had a stellar debut season at Anfield, scoring 32 goals in the
Premier League and 11 in the Champions League. A €171.3 million
valuation isn't a surprise for the Egyptian who will be representing his
country at the World Cup in Russia.
04. Lionel Messi – €184.2 million
The Argentine star guided Barcelona to a domestic double, winning the
European Golden Shoe and the Pichichi award. Messi netted 45 times
for the Catalans last season which placed him as the highest
goalscorer across all the 5 major league in Europe. A €184.2 million
value seems justified for a player that simply can do it all.
03. Kylian Mbappe – €186.5 million
Winning two Ligue 1 titles successively, Mbappe has carved out a nitch
for himself in the French League and has emerged as the highest rated
young player in the world. The teenager scored 21 goals for PSG last
season and is going into the World Cup in prime form. Valued at €186.5
million by CIES, Mbappe surely deserves that price.
02. Neymar – €195.7 million
The Brazillian star is valued close to €200 million that saw him leave
Barcelona to Paris Saint-German last season. Despite playing just 20
league games for the Parisians, Neymar scored 19 and assisted 13
goals and was adjudged the Ligue 1 player of the year.

01. Harry Kane – €201.2 million
The Premier League star, Harry Kane takes the top spot with €201.2
million. Tottenham Hotspur hitman is currently the most valuable
player in the world. According to CIES Football Laboratory study, the
Englishman has the highest value among the current superstars.
Don't forget to comment and share