News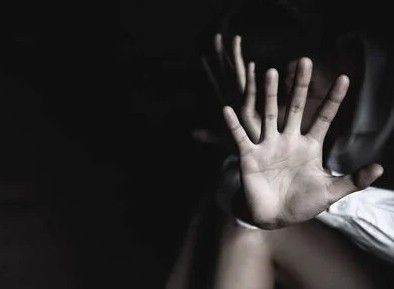 One Nigerian 10-year-old girl has been reportedly gang raped at the World School Games in Dubai by her male classmates and videotaped the scenes.
The 10-year-old girl from Lagos was allegedly approached by a boy who happened to be one of her fellow students, Ubi Franklin reveals. 
From Thursday, March 10th, to Saturday, March 12th, 2022, the World School Games took place in the most populous city in the United Arab Emirates (UAE), Dubai.
Luckily, three Nigerian schools were enlisted for the three days of competitive sport at the U15 age group.

The names of the schools are as follows: Chrisland Schools, Children International School, Lekki students, and St. Savour's School, Ikoyi.
During the three-day festival of sports, something heartbreaking happened to one of the female students.
A 10-year-old girl was raped by her classmates, who videotaped the incident and posted it on the social media platform, Instagram.
The incident came to the surface after a family friend told the parents of the girl about the trending video on Instagram.
ALSO SEE: Full Video Tape: Oxlade's Sextape Leaked Online (18+)
Wiseloaded Media gathered that the 10-year-old girl who was picked by the school to represent them in the World School Games, which attracts some of the very best young sportspeople from across the globe, was suspended by the school authorities after the incidence.
The CEO of the made-for-men music group, Franklin Ubi said some of the confessions he heard from the teachers were like a dream.
Many figures are pointing to Chrisland Schools at the time of this report because of several rape cases in the school.
Ubi Franklin said;
"Just got off the phone with a friend of mine…
His 10 year old daughter was selected to represent her school at the World School Games in dubai.
His daughter was raped by fellow students, video tapped and posted on Instagram and the school concealed it for a month.
He found out on his own when another parent called his wife and showed his wife the video of his 10 year old daughter being circulated on Instagram.
I have spent the last 1hour listening to confessional statements by some teachers and I am begging this should rather be a dream."
"This school took the girl from her parents that they wanted to conduct a Covid test and the school rather took the girl for a pregnancy test.
As we speak the girl has been SUSPENDED from the school.
Some things don't make sense at all," Ubi said.
Sorry, you can't watch the video here as the victims are under age… Thanks