EDITORIALS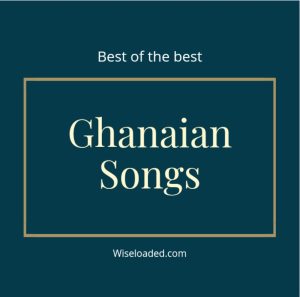 This year has been very exciting for the entertainment industry, most especially for the Ghanaian music sector and we have not even gotten to the end of the year yet.
From the table of our favorite Ghanaian music stars, we have seen a steady stream of international remixes, drill anathemas and some wonderful collaborations that has kept us in high spirit through the beginning of this year.
In this article, we will be looking at a rundown of the 10 best Ghanaian songs this year have had to offer.
1. Okese1 – Na Today
Na Today has become of the danceable hit songs currently trending within the
country; it is a song that can be played in parties, lounge e.t.c.
This rapper and hiphop musician has outdone himself this time around, this danceable beat is one that should not be lacking from your playlist.

2. Dollar on you by Kuami Eugene
Dollar On You is an Afro beat song featuring appearances from star studded artists like Govani Caleb, Dr Pound, and Jackline Mensah. This song took his career a step further. Get this song in your playlist.
3. KIDI – Touch It
Kidi started this year on a very good note with a collaboration with Patoranking another talented Nigerian musician.
This particular song Touch It has broken the internet and has taken people unaware with its vibes. Currently it is TikTok's favorite song so far.
4. Ye Bua Mi by Joe Mettle
Ye bua mi translated as "help me" is currently one of the biggest songs released in Ghana. This song is one of Joe Mettle best performance in the history of his career. Albeit, it is a gospel song but it is one that shouldn't be missing from your playlist.
5. E choke by Sefa ft Mr Drew
Am sure everyone have heard of the slogan echoke. After many times of breaking into the music industry and attaining recognition, Echoke became an instant hit immediately after being dropped. This song became a hit and all her hard work eventually paid off.
6. Mr Drew – Mood
Next on our list is this amazing song by talented artists Mr Drew. Mood is a song designed and created soley for our body movement. Feel like shaking your body? Then mood should be a definite in your playlist.
7. Slow down by king promise
Slow down by King Promise is an Afrobeat jam that became an instant hit when it was released. It has become a go to song for most people since its release.
8. Okyeame kwame by yeeko ft Kuami Eugene
Okyeame kwame is a comeback Ghana song by yeeko and ft Kuami Eugene. He said the rapper did everyting from the song arrangement down to the production. You can give this song a try.
9. Nobody by Wendy Shay
Nobody by Wendy Shay is a hit single off the album shayning star. This song presented a new musical style than we were used to seeing from the Afrobeat and dancehall singer. The song is a smooth R&B STYLE.
10. Winning by Kwesi Arthur
Winning is a Hip Hop anthem by rapper Kwesi Arthur. The artists also featured Vic Mensa whose vocals compliment the performance by Kwesi. Get this amazing Ghana music also added to your playlist.
Conclusion
Since the pandemic we have been able to scale through with diverse forms of entertainment and music especially Ghanaian Songs is one out of a many. It has also been a great year for the artists as well as platforms like Tiktok and youtube, snapchat and other digital platforms have made their music a hit by continiosly streaming them.